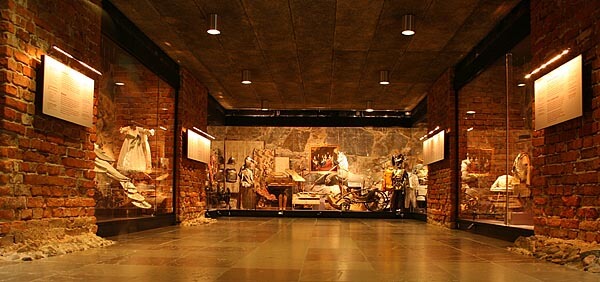 Sweden's oldest museum is Livrustkammaren, which means The Royal Armoury. The museum is a great place to learn about Swedish history thanks to the numerous artifacts of Swedish military and royalty it contains. Highlights of the museum include muddy clothing once worn by Charles XII and an exhibit of Royal carriages.
If you're hoping to have an especially educational experience at the museum, be sure to take advantage of their guided tours. There are tours that take you through the museum in its entirety, and also tours that just focus on certain parts, such as the clothing or armor exhibits. No matter what way you choose to visit the museum, it's sure to be a great trip.
Address and hours
Livrustkammaren
Slottsbacken 3
111 30 Stockholm
Phone: +46 8 402 30 30
1 Jan – 30 Apr: Tuesday – Sunday 11am to 5pm, Thursdays open to 8pm.
1 May - 30 June: Every day 11am to 5pm.
1 July – 31 Aug: Every day 10am to 6pm.
Advertisements:



Photo by Victor Svensson on flickr
You should follow me on twitter here.