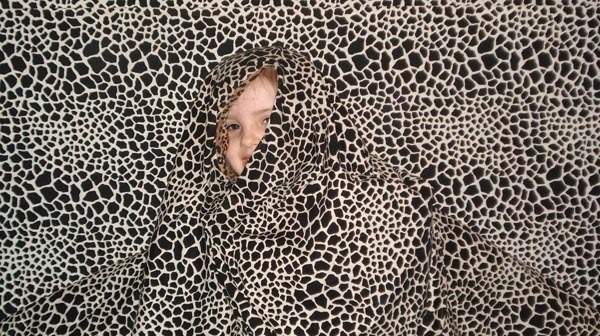 Visit a gallery, take in a show, have a nap.
London is a fantastic place to visit with children, with so many options it's sometimes hard to choose.  But you don't have to stick to the obvious, expensive, choices like Madame Tussaud's or Ripley's Believe it or Not.  London is full of wonderful activities that a family can enjoy together, even it's youngest members.
Ride on a bus: I don't know a small child who doesn't get a thrill at sitting in the front seat on the top deck of a red London bus.  Some of the normal routes are as good as the sightseeing tours, and considerably cheaper.  Try route 15, which is an old fashioned routemaster (though not great with buggys) or any of the routes which go through Trafalgar Square, Whitehall and Parliament Square.  If your child is transport obsessed, why not make their year and take them to the London Transport Museum.
Take in a show: I'm not suggesting that you take your toddler to see Chekhov, but London has a thriving children's theatre scene.  Many venues such as the Polka, Unicorn and Peacock put on truly innovative and charming shows specifically for small people.  I may not get out much, but I can honestly say that the Polka's production of Princess and the Pea was the most delightful thing I've ever seen in a theatre.
Visit the National Gallery: I know that it's not obviously child friendly, but bear with me on this one.  If you want to see some world class art, there are ways to make it fun for your children too.  Every Sunday and during the school holidays they have magic carpet story telling for under fives and art activities for older children.  You can also print off your own child friendly gallery itinerary focusing on a specific theme.  Our children loved spotting their school play characters amongst the nativity scenes.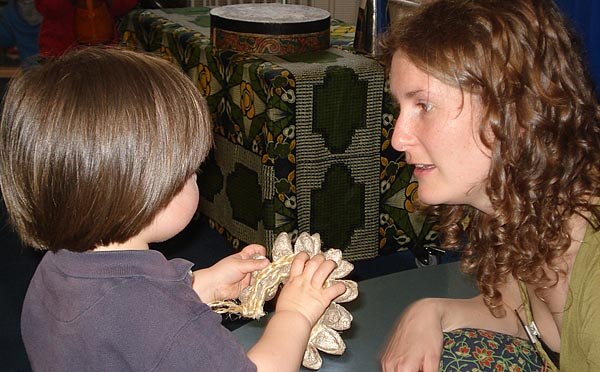 Horniman Museum: this South London museum is a veritable treasure trove with amongst other things – stuffed animals, voodoo temples, an aquarium, musical instruments, African masks, and a large and beautiful garden with farm animals. They also have hands on sessions, storytelling, art activities, concerts and more.  There is so much to do here that even the most restless toddler cannot fail to be entertained.  It's a little out of the way, but it's truly one of London's hidden treasures.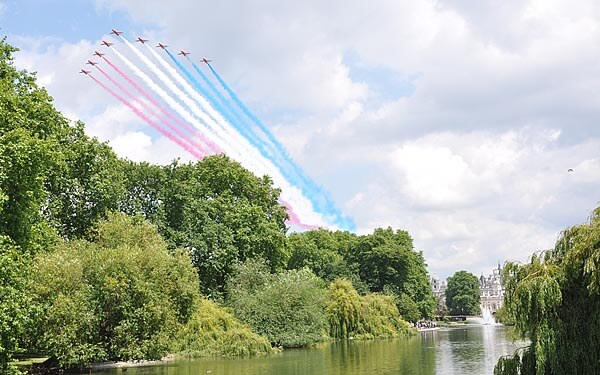 Big outdoor event: One of the best things to do in London is see a parade.  Most children love flypasts and marching soldiers (Trooping of the Colour), giant balloons and baton twirling (New Year's Day) and dancing dragons (Chinese New Year).  If you stay on the fringes of the event, you can get a flavour without being overwhelmed by huge crowds or queuing for hours.  Queuing not being an activity that children are keen on.
Advertisements:



Museum of London: this venue tells the story of London from pre-history to the present day.  As well as precious artifacts behind glass, there is plenty to entertain children.  The highlight for us has to be the amazing full scale reproduction Saxon house with props to play with and sound effects for authenticity.  The museum also has plenty of family art activities and weekly baby music and toddler groups.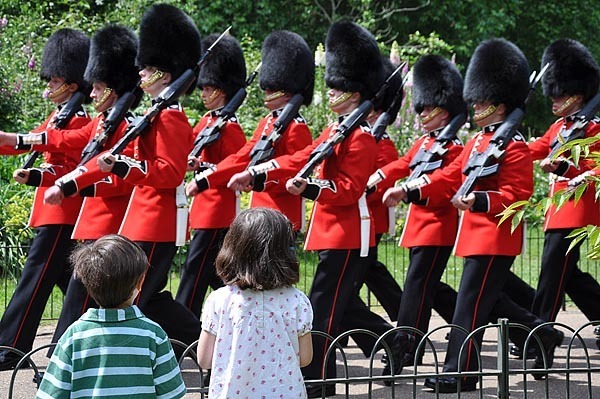 St James' Park and changing of the Guard: London has many beautiful parks but St James' Park is a bit different.  As well as a café and nice playground, - it also has shiny helmeted soldiers on horseback (on Horse Guards Parade by Whitehall), and pelicans, which you can watch being fed daily.  But the best reas­on to visit, is to watch the Changing of the Guard.  The area around Buckingham Palace gets really crowded, but if you stand at the edge of the park you get a good view.  Children adore watching the marching soldiers in their red coats and busbies, it really is the stuff of fairytales.  
A trip to London with small children can be a lot of fun, and if you're lucky, they'll have a nap on the way home.
A lifelong Londoner, Victoria blogs about her upcoming round the world trip with her husband and three small children at It's a small world after all. All photos are taken by Victoria and used with permission.
You should follow me on twitter here.