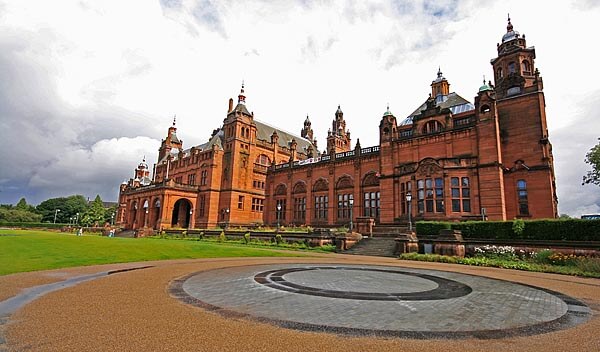 In reputation, Glasgow may be vastly outflanked by Edinburgh, the Scottish capital. But in truth, the city at the western coast of Scotland has transformed itself from a grey workshop to a home of vibrant culture - and this is nowhere more evident than in the newly renovated Kelvingrove art museum.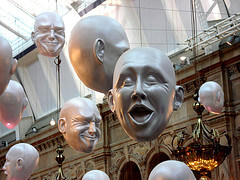 Long a Glasgow landmark, it recently opened again to visitors after a long hiatus. When the museum turned 100 in 2001 - having seen its millionth visitor - it was closed until 2006, during which it was completely renovated. But it is still home to "Sir Roger", one of the most loved exhibits in the museum, an Asian elephant which came to Scotland on a touring circus, stayed, and eventually had to be put down - and preserved as part of the natural history collection of the museum, where in true victorian style exotic animals feature under a Spitfire aircraft hanging from the ceiling, to remind about the role of the plucky aircraft during the war, and the role Glasgow played in it.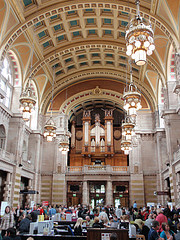 Today, however, Kelvingrove is first and foremost an art museum, and as such causing both its share of apprieciation and controversy. Among the newer exhibits is the Dali painting "Christ of St John on the Cross", only a small part of the magnificent art collection of the museum. Regular exhibits feature special themes, as well as shows lent from other museums for the education and entertainment of Glaswegians.
Accessible using the Glasgow subway as well as train and bus lines, this museum is now home to interesting exhibitions, both from its own collections and those being brought in.
But the museum is also home to events leveraging the collections. Organ recitals are a local favorite, but as a visitor you can also enjoy private tours and interactive classes in painting and sculpture on Saturday afternoons.
But best of all: Entrance is free.
Address and hours
Advertisements:



Kelvingrove Art Gallery and Museum
Argyle Street
Glasgow
G3 8AG
Phone: +44 141 276 9599
The Kelvingrove Museum is open Monday to Thursday and Saturday 10am to 5pm, Friday and Sunday 11am to 5pm.
Photos by Tyla'75 (1), helgae (2), and twomets (3) on flickr
You should follow me on twitter here.