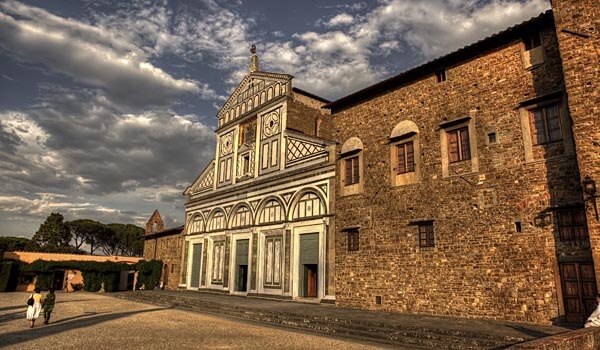 San Miniato al Monte is an amazing ancient church located on a hill in Florence, Italy. The building is simply breathtaking. The outside is white and green, and has so much detail that it is impossible to look away from. The church was built in remembrance of San Miniato. San Miniato was a Christian that lived in Florence. He was later beheaded in the year 250 A.D. during Emperor Decius's persecutions. The legend of San Miniato is that after his beheading, he simply picked up his severed head and hiked up the hill to where other Christians were buried and that he did not die until he laid down in the spot that he chose.
Advertisements:



The view of Florence from the church is not to be missed. There are so many spots here to get an unforgettable classic photograph to remember Italy. If given the chance, one should definitely try to stay until dark. Looking down the hill into the city of Florence, the view of the lights below is simply spectacular and will never be forgotten.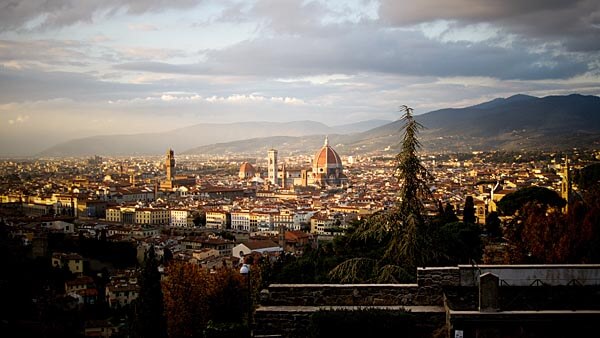 The detail inside San Miniato al Monte is just as breathtaking as the outside. Renaissance Art is prevalent everywhere that you look inside. There is also a sign of the zodiac in the nave. This is unusual because zodiacs are not permitted in the Catholic Church today, but at the time, they were allowed. The art work in unbelievable. It is recommended to pay the small fee in the Sacristy to get the lights to come on so that all the detail can be seen and appreciated. The mosaic of Christ at the main altar is tremendous. The detail and beauty throughout this church that was built so long ago will awe visitors for years to come.
San Miniato al Monte address and hours
San Miniato al Monte
Via del Monte alle Croci/Viale Galileo Galilei
Florence
Easter to early October: Summer: 8.00am - 7.30pm; Winter 8.00am 12.30pm and 3.00pm - 6.00pm
Photos by pynomoscato (1) and untipografico (2) on flickr
You should follow me on twitter here.