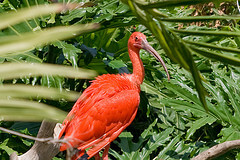 It all started over sixty years ago with an unusual request made by Joseph Prentice. He would bequeath land to the city of Santa Ana for a zoo as long as they kept fifty monkeys on hand at all times. The city bravely accepted the challenge and have kept their word ever since. SAZOO as the Santa Ana Zoo is affectionately known, is like a miniature rain forest tucked in a corner of Santa Ana. There are many exhibits and features that brings out the delight and child in everyone who visits.
Advertisements:



Start your adventure at Amazon's Edge. Fashioned after a tropical island it has a magical waterfall which empties into a mesmerizing lake. One can also view native animals amidst the realistic jungle setting. A really cool exhibit is the Colors Of The Amazon Aviary that allows visitors unrestricted access to exotic birds such as the scarlet ibis, the white bellied caque and the blue crowned mot mot.
Wade into the water and view the swamp wallaby, the African hedgehog, or ornate horned frog. Shudder at the iguanas and boa constrictors, the birdeater tarantula, giant cave cockroach, and the majestic bald eagle.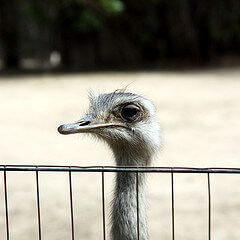 The Conservation Carousel teaches children about endangered animals and prevention and conservation techniques. To lighten the mood, a visit to The Crean Family Barn will surely do the trick. Look in the eyes of a billygoat or pet a potbellied pig. Other exhibits and interactive features explores women in science and studying the constantly changing weather pattern.
Always on the cutting edge the zoo acquired dimunitive tamarin monkeys, which have been immensely popular.
Don't miss the delightful train ride known as The Zoofari Express. In fact the ride is free on anyone's birthday. The zoo is open everyday except Christmas and New Year's Day. So whenever your travels take you to Santa Ana, schedule a visit to SAZOO, you never know what strange creatures you will encounter.
Santa Ana Zoo location and hours
Santa Ana Zoo
1801 E Chestnut Ave
Santa Ana, CA 92701
Phone: +1 714-836-4000
The Zoo is open every day except Thanksgiving Day, Christmas Day & New Years Day.
Daily: 10am - 4pm (grounds close 5pm).
Photo credits: 1 - Black.Dots on flickr, 2 - Realitychek78 on flickr
You should follow me on twitter here.