Spilled coffee makes map of the world
Stumbled over this photo manipulation today, and thought it worth sharing: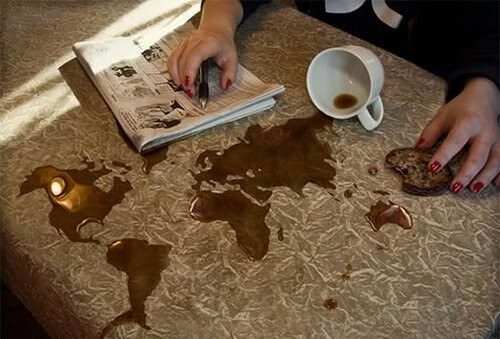 Advertisements:



Quite a travel-inspired and very well done Photoshop job. Would love to know who did it, but unfortunately, the attribution was missing from the site I found this at.
You should follow me on twitter here.