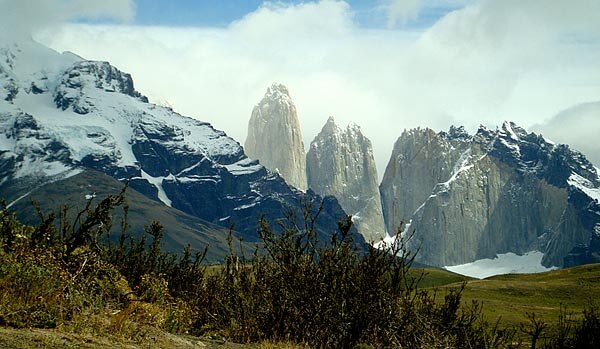 The Torres del Paine National Park in Chile is a beautiful place full of amazing vegetation, animals, and majestic sights. It's certain that you'll need to have a video camera ready because you'll want to be able to cherish these sights forever.
In the center of the park lies the Cordillera del Paine mountain range. These mountains are very small but don't let the size fool you as they are stunning. People from all over the world come to the park just to get a glimpse of these mountains. The three most amazing mountains in the area are known locally as the three Towers of Paine.
What is so amazing about these three small mountains is that they were shaped by glacial ice! There's not much else like it in this world! Mountains may not be your thing, but don't worry, there's a lot more to see. In the Torres del Paine national park you'll also be able to see numerous wildlife including puma, skunk, foxes, and various species of birds. All of these animals are fascinating.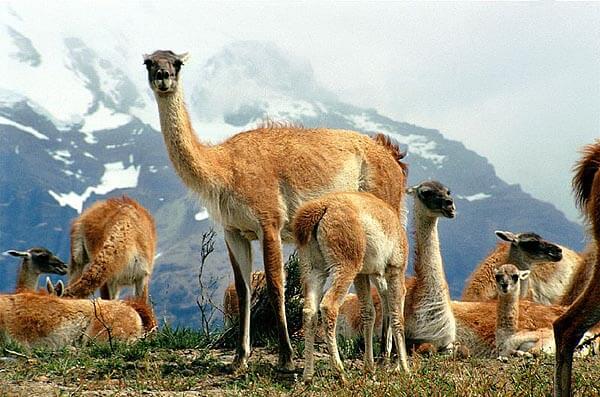 There's also a wide range of vegetation including the wild red flowers which line the fields of the park.
If you're looking for a cozy town to settle in during your stay here, one great place to do so is the Puerto Natales. This town is a tourist town with a population of 18,000, so you'll feel quite comfortable in this cozy village. If you want to get a glimpse at some amazing history of the town it is recommended you make a stop at the Historical Museum. If this isn't your thing there's also a casino in the town so you'll be able to experience all that the night life of Puerto Natales has to offer.
Advertisements:



Photos by Patricil (1) and Ostrosky Photos (2) on flickr
You should follow me on twitter here.