Introduction to Cairo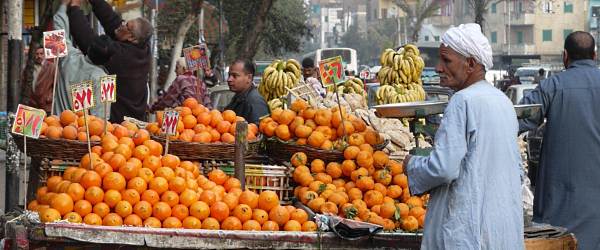 Cairo is a large and impressive city. Like most cities, there are good and bad parts of the city, but security for tourists are high, and most locals are happy to help a visitor find their way in return for being able to practice their English.
Cairo, Egypt is the largest city in the Arab world and the largest city in Africa. It is located on the banks of River Nile. It has been the capital of the great Egyptians in the history that spans thousands of years, a British colonial enclave and a modern industrialized city. It is among the world's cities with the highest population density per square mile and it is a vibrant national capital. In spite of terrorist campaigns with an aim of destabilizing the government in the country by the Islamic extremists, Cairo still remains a tourist attraction.
When traveling in the city it is best to avoid the buses, which are always full to overflowing. The subway system is clean and dirt cheap, and an excellent option if you wish to travel to destinations along it's route. Certain cars of the subway are reserved for women only. Both women and men can travel in the rest. A taxi is also an excellent way to travel, but traffic is always a problem in the city, and it may take longer than expected to reach your destination, if you don't die of fright along the way.
While traveling on one's own or a small group is perfectly safe, you can not visit the major tourist sites without an official state guide, including the pyramids at Giza and some museums. Most guides, however, also double as taxi drivers, meaning that you can hire both transportation to the site and the guide with the same person. The hotel concierge should be able to arrange this for you.
Tipping is common in all of Egypt, and even expected. You should tip the person attending the restrooms and the amenities staff at a hotel or restaurant. Only a few Egyptian pounds is acceptable.
The city is also a center of commerce, literary activity, theater, journalism, publishing, heavy industry and financial activity and its population is more than a quarter of Egypt's total population, which is about sixteen million people. There are two distinct zones around the area: the one that occupies the remainder is known as the residential zone and the one occupying the half of the northern part is called the commercial zone. Towards the older more traditional parts of the city, a neighborhood that stretches from the residential zone back east away from the Nile is still surviving today. Several foreign embassies such as the Japanese, the American, the Canadian and the British are located in the Garden City.