Introduction to Kansas City (Missouri)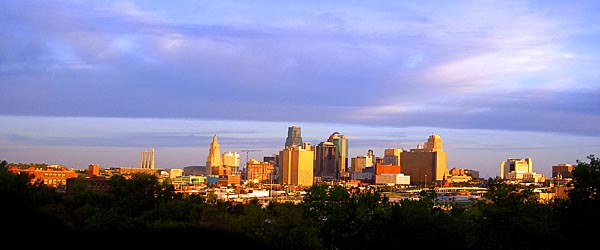 Kansas City is very strategically located near the center of the 48 states of the United States and has been referred to as the Heart of America. It is also the largest city in Missouri and lies in both the states of Kansas and Missouri. Kansas City is famous for its fountains. In fact, its nickname is The City of Fountains because it has over 200. The only city to claim more fountains than Kansas City is Rome.
One of the first places you will want to visit is the spectacular fountains at the Truman Sports Complex. Truman Sports Complex is made up of Kauffman Stadium and Arrowhead Stadium. Kaufman Stadium is where the Kansas City Royals baseball team plays and Arrowhead Stadium is where the Kansas City Chief's football team plays. You will also want to visit the Liberty Memorial Building, which is a tribute to the fallen soldiers of World War I. It is here that the National World War I Museum is located where you can find out everything you'd like to know about World War I. It is also home of the Nelson-Atkins Museum of Art, most known for its neoclassical architecture and its magnificent collection of Asian art. Brush Creek flows through Kansas City and the Country Club Plaza (an upscale place to shop) is located on its banks.
If you love to listen to jazz or the blues, then you will enjoy the entertainment in Kansas City. Kansas City is also home to the Repertory Theatre, the Starlight Theatre, symphony and ballet. While you are visiting, you won't want to miss eating some of their famous barbeque. One of their most famous eateries is Jack Stack Barbeque, known for its melt in your mouth barbeque and very sophisticated restaurant. Kansas City barbeque is made of dry rubbed meats that is cooked very tender and has a spicy sauce to go with it.
Photo by timsamoff on flickr