Missouri travel guide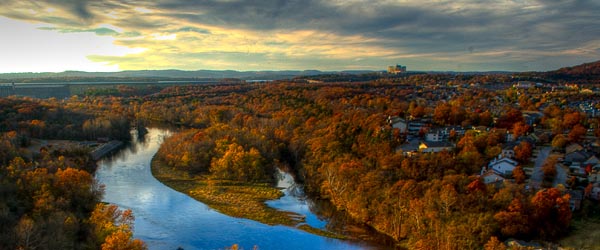 When you think of Missouri you may not necessarily think of a vacation. Believe it or not, Missouri has much to offer for attractions and sightseeing. It's filled with a lot of rich history due to the Mississippi River flowing through the state. Missouri earned it agricultural status because traders used the rivers for shipping their products.
If adventure is more your style, Missouri has a nickname, The Cave State. There are over 5,600 caves known to exist and more are being discovered every year. 20 of these awesome caves are open to the public with guided tours.
On Missouri's western border is Kansas City, which is half in Kansas and half in Missouri. Here, there's excellent shopping at the Plaza area, an outdoor shopping mall in Spanish Colonial style. Eat and drink in Westport (confusingly, there's another Westport area in St. Louis!) through the night after visiting the boutiques and art galleries both here and in the Warehouse District.
Or, come and see the massive, historic Gateway Arch in St. Louis, at the eastern border of the state. Missouri played such a role in westward expansion. The Gateway Arch is a tribute to that expansion. It's 630 feet tall with thousands if not millions of visitors every year. There are many different ways to enjoy the arch. Take a romantic riverboat ride. They even offer riverboat dinner cruises. Or, opt for a tram car ride and enjoy a movie while on your journey. Either way, you're bound to happy with any choice.
So, come visit Missouri on your next vacation. I have no doubt you will find something fun and adventurous to do for the whole family.
Photo by drubuntu on flickr