Introduction to Marrakech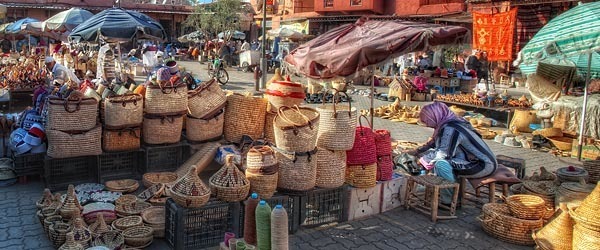 Found in the foothills of the Atlas mountains, Marrakech is the second largest city in Morroco. It has one of the busiest markets in North Africa, with traders and entertainers performing during the daylight and food sellers taking over at night. This is one of the areas of the world were you will find snake charmers still practice their craft. Traditional food is offered but most hotels will have your favorites still.
There are three golf courses and you can make outside trips from here to the beaches about two hours away. This is the perfect place if you are looking to move lazily through a historic old town regioin of the world. The city of Marrakech has areas that still work the same as they did hundreds of years ago. Marrakech is a city with history, entertainment, modern conveniance, and year-long good weather, you couldn't ask for a better destination for a relaxing trip.
Photo of the Marrakech Spices Square by marcp_dmoz on flickr