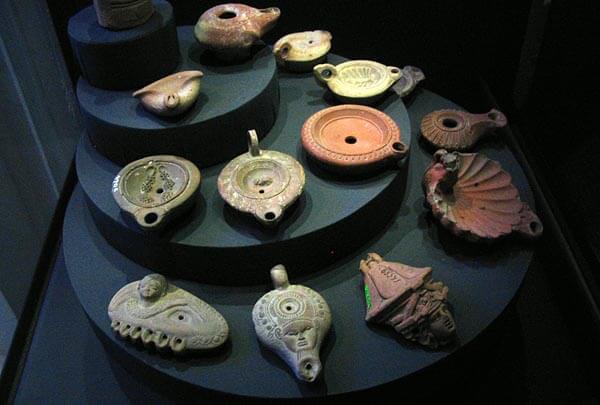 The Alexandria National Museum in Egypt was inaugurated on 31 December 2003 to give visitors a glimpse of the colorful past of the city. The setting of the museum is in a white mansion located on the corner of Tahrir Street. The museum houses one thousand eight hundred artifacts and many of them were found around the Alexandria area making the city special. The eighty-three year old museum building was once owned by Al Saad Bassili Pasha who was the wealthiest wood merchant in Alexandria and during World War II the building had an underground bomb shelter.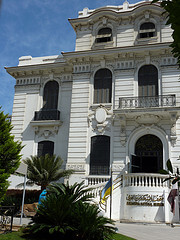 When visitors descend the dimly lit stairs leading to the Pharaonic artifacts, one can see what compelled the Ancient Egyptians to build tombs for those who have passed away. Painted limestone that was taken from a tomb is one of the collections in the museum and it shows pharaoh accepting offerings while seated beside his wife on a huge table with vegetables, wine, goose and bread from his sons. The artisanship that existed in 2500 BC is shown by the replicas of the small wooden of the boat that would have carried the Pharaoh's body to the burial chamber across the Nile complete with customary female mourners holding mats.
The elaborate hair-dos and the Terracotta figurines which show the fashionable trends of Greek women is the highlight of the museum. Another highlight of the museum is the impressive pottery lamps collection that can be traced from the third century BC and first century AD. The lamps were intended for ceremonies, rituals and interior decorations. Urns used to hold cremated peoples' ashes are also found in this museum and they are painted with Mythological creatures, artistic motifs or animal and human figures.
Advertisements:



On the small Copic gallery, there is a representation of the last supper and Jesus' crucifixion. The arrival of Islamic collection in the seventh century is also represented in this gallery.
Alexandria National Museum address and hours
Alexandria National Museum
Corner of Tahrir Street
Alexandria
Egypt
Unknown opening hours
Photos by Diffendale (1) and John Kannenberg (2) on flickr
You should follow me on twitter here.