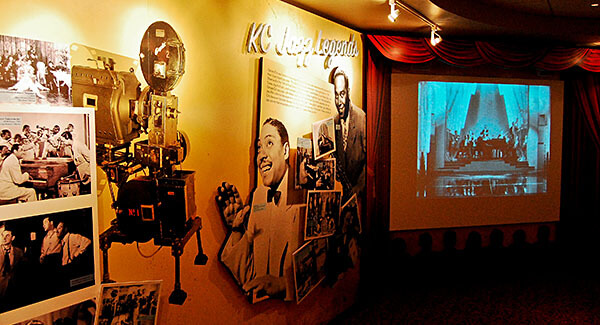 The distinctive, riff-based sound of Kansas City jazz has its roots in the city's historic 18th and Vine district, so it should come as no surprise that the American Jazz Museum should be found there. This smallish museum is a loving homage to the genre, and its many interactive exhibits include mixing rhythms and sounds, singing with Ella Fitzgerald, and an extensive jazz listening collection.
A highlight is the Blue Room, located inside the museum, which has become one of the world's top-rated jazz clubs. Although the museum is attractively done, the exhibits will appeal especially to kids and to those who are newcomers to jazz appreciation or have a more casual interest in it. The exhibits don't necessarily offer broad-ranging or in-depth detail about jazz history. Also, maintenance can sometimes be an issue: Visitors report that many of the interactive exhibits are often out of order.
Plenty of street parking is available, and the neighborhood is decent. You'll need about two hours for exploring the museum, which is open every day except Mondays and federal holidays. The Blue Room has separate hours from the Museum, including being open on Mondays, when the museum itself is closed. It's open on Monday and on Thursday through Saturday. On the two weeknights, admission to the Blue Room is free, whereas on the weekend, there's a cover charge. Minors are welcome to enjoy the shows at the Blue Room whenever accompanied by an adult.
American Jazz Museum address and hours
Advertisements:



American Jazz Museum
1616 E 18th St
Kansas City, MO
Museum is open daily.
Admission is $10 for adults and $6 for children aged 11 and under, but the Visitor's Center (said by some to be a particularly enjoyable part of the visit, with several displays of its own) is free.
Photo by Missouri Division of Tourism on flickr
You should follow me on twitter here.