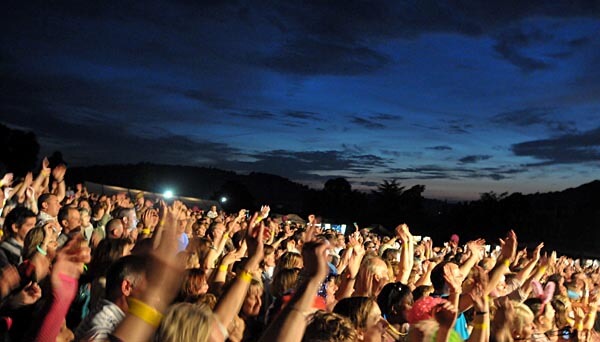 Founded almost twenty years ago by Ken West and Vivian Lees, the Big Day Out music festival in Australia has become one of the world's most well- known and popular annual music events. It was initially held in late January in Sydney and soon after spread to Adelaide, Melbourne, Perth, the Gold Coast and then Auckland, New Zealand. The genre of music played is heavy metal, rock, hip hop, electronic, and industrial. The event became so popular that there was a second show held in Sydney in 2004, 2010 and 2011.
The range of artists and acts that performed at the Big Day Out festivals has included, among many others, such powerhouses as Muse, Limp Bizkit, Tool, Rammstein, Metallica and Red Hot Chili Peppers. For the first ten years, the vert ramp skate show was invited to perform along with the music. In 2012 the vert ramp skate show will return to the Big Day Out event with world champion Tony Hawk bringing his skateboarding team back.
Advertisements:



The Big Day Out festival will celebrate its 20th anniversary in 2012 and have twenty acts performing, one of whom is the renowned hip hop artist Kanye West. The heavy rock band Soundgarden will also be onstage after a 15-year absence. The rest of the lineup is Kasabian, My Chemical Romance, The Living End, Hilltop Hoods, Battles, Odd Future, Mariachi el Bronx, Girl Talk, Parkway Drive, Royksopp, Foster the People, the Jezabels, Architecture in Helsinki, The Getaway Plan, Cage the Elephant, Frenzal Rhomb, Boy & Bear, and Best Coast.
Touted as a cutting edge event, the Big Day Out does indeed draw phenomenal crowds and artists from all around the world. The logistics are enormous, with at least 25 semi-trailers and thousands of truck deliveries, a huge amount of temporary equipment, not to mention the catering and sanitary facilities. Somehow each year they manage to turn the empty site into one of the world's most exciting music venues.
Photo by Today is a good day on flickr
You should follow me on twitter here.