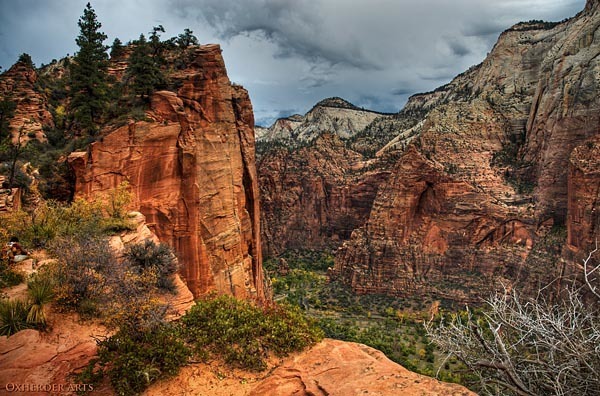 Angel's Landing in Zion National Park on Utah's southern border is a stunningly beautiful and challenging hiking trail.
Known as the Temple of Aeolus in earlier times, Angel's Landing is a 368 meter tall rock formation. If you are in love with nature or want to enjoy a mesmerizing and charismatic view of nature then do not wait for anything else and pack your bags for hiking Angel's Landing. The whole round trip can be done in about 3 to 4 hours.
To reach to the top of this rock you have to take the route of 2.4 miles long trail which starts from park's shuttle system, at the Grotto drop-off. It is almost a 5 mile long trip and the trailhead is at a height of 4,300 feet. Although the route has narrow and steep ridges, support chains have been anchored for the safety of the hikers. Even on dry days, the footing can be slippery.
For those that aren't up to the last steep push to Angel's Landing itself, which is at 5,790 feet (1,760 m) of altitude, the logical point for returning down the trail is the Scout Lookout.

Advertisements:



At the end of the trail you will get to witness some of the most amazing views over Zion National Park's natural landscape, which will leave a deep impression to carry home with you.
Photo by DJ @ oxherder arts on flickr
You should follow me on twitter here.