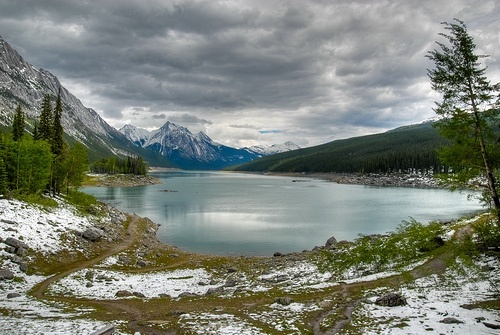 Located in the Canadian Rockies, Jasper National Park is the wilder and less spoiled cousin to Banff National Park to the south. Home to rugged mountains, blue skies, and beautiful vistas, for many people, Jasper's main attraction is the water. Although you wouldn't want to swim in most of it (excepting Miette Hotsprings), whether it's running down Sunwapta Falls, flowing down the Athabasca River, or sitting, solid, on the Athabasca Glacier in the Columbia Ice Fields, it's definitely worth a trip.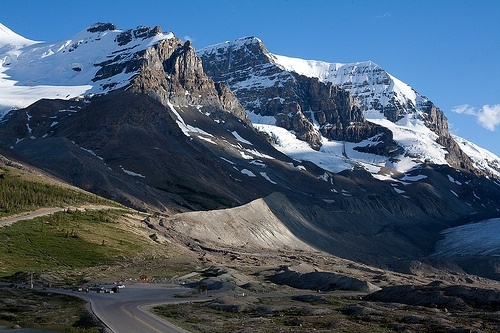 Jasper is home to Snocoach Tours, which allow you to ride a specially modified vehicle out onto an actual glacier. On your way up the Icefields Parkway, stop to enjoy the views of the deep blue rivers and lakes, fed by glacial melt.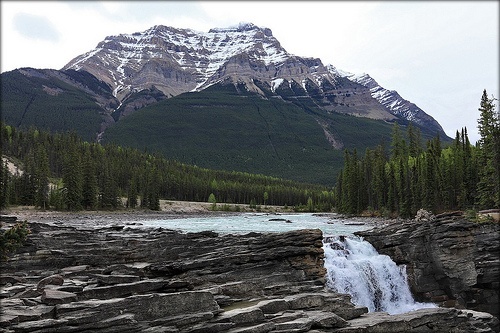 Advertisements:



The community of Jasper, Alberta, has a full range of traveler's services, and the weather in summer is quite comfortable, as well. Jasper is within a half-day's drive of Edmonton and Calgary, and a full day's drive from Vancouver, Canada.
Photos by briandeadly (1), Dillan K (2), and Madbuster75 (3) on flickr
You should follow me on twitter here.