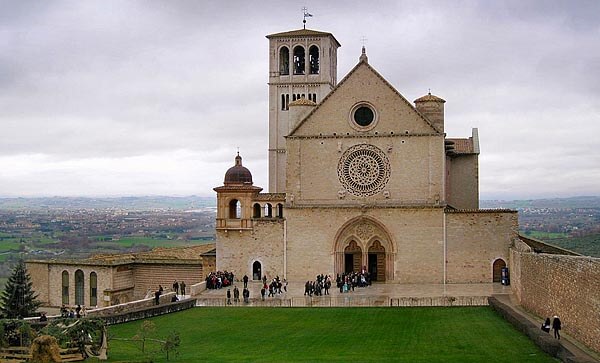 The Basilica di San Francisco is located in the Italian town of Assisi in Umbria. Since 2000 the Basilica is declared as a UNESCO World Heritage Site. There are two main parts to the basilica: The Lower Basilica, which is cramped and dark; and the Upper Basilica, very spacious and bright. This distribution has been interpreted symbolically: The lower level would represent the life of penance, while the second symbolizes the glory of God and the Heavens.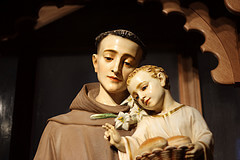 The basilica is part of a monumental complex of Franciscan monks. The basilica very important for Catholicism, but is also an artistic masterpiece.
The bottom of the nave of the Upper Basilica is occupied by a cycle of frescoes on the Life of San Francesco. There are twenty-eight scenes from the Legend Mayor of San Buenaventura, at the end of the thirteenth century, which is viewed as the official biography of San Francesco. Giorgio Vasari, Italian painter and architect, who is famous for his biographies of Italian artists, quotes that the frescoes were completed by the master Giotto.
Advertisements:



Photos by Gigi 62 and 77krc on flickr
You should follow me on twitter here.