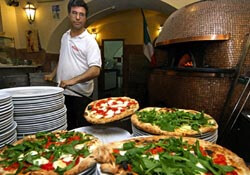 Italy has become one of the most expensive destinations in Europe. Here are my tips for travelling cheaply in today's Italy.
Travel during the off season
Timing is important. You can save a significant amount by travelling during the off season. In the large cities of art and culture, such as Florence, Venice, and even Rome, the tourist numbers are extremely high. So, those who travel during off season of November to January can really enjoy these cities without hour-long lines at the museums and much cheaper hotel room.
Note that if you're booking far in advance, it's smart to inquire about the peak season price, say in September, and ask about any discounts - or 'offerta' - later on.
The same goes for the beach resorts, both in the beginning of June and during September and October. Southern Italy can be a dream in October, and no Sicilian would dream of swimming in the sea after 15 September, so you'll have the beaches to yourself.
Avoid the tourist traps
Don't go to the places everyone else is. Search out the unusual regions where there are fewer tourists, such as Friuli and Emiglia in the north. Even the gorgeous Umbria is less touristed and Tuscany.
And if you go to areas such as Marche and Abruzzio, you'll be relatively on your own, especially away from the coastline. This is even more true of Basilicata and Calabria, which has the longest coastline in Italy.
Find a cheap hotel
You can find a cheap hotel during off season without camping or booking a hostel. Take a look at the Italian tourist information office's website at www.enit.it before you go, it lists a vast number of hotels.
The cheapest, those with one star, can be gems, or dumps. A 'locanda' is another name for a pension or simple hotel and you can also find rooms for rent under the term 'affittacamere'. If you rent a room, ask "Posso vedere la stanza?" (Can I see the room?) to find out what you're paying for. A Bed & Breakfast nowadays means youth-oriented, trendy, accommodation and is unlikely to be the cheapest available. More tips for finding cheap hotel room.
Use public transport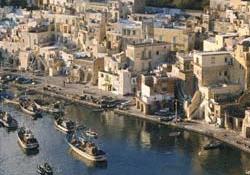 Within Italy, use trains or buses.You'll both save money and travel greener. In Northern Italy, the popular cities are aligned along the railway lines. For example, you can visit Parma, Modena, Mantua, Ravenna, and Ferrara along the same line.
If you're not in a hurry, you can save substantial amounts by avoiding the express trains (IC or Inter City) or Eurostar trains. Travelling on the normal regional trains, the trip between Rome and Florence is only Euro 15.80 per person, while the Eurostar trains cost Euro 38 each. Family tickets give you a further 20% discount. Those short on time can buy tickets for the IC trains online and pay 5% less than at the railway stations. Visit www.ferroviedellostato.it for tickets before you arrive in Italy.
The Italian bus system is also well developed though it can be tricky to find schedules online. It's still quite cheap to travel by bus.
Make your own lunch
Limit restaurants to once a day. Make your own lunch, which is a pleasure in Italy. Buy fruit, bread, cheese, deli meats and so on at the local market, and you'll have a great lunch. Other groceries like drinks you can get at the local 'supermercato', which will be cheaper than the small 'alimentario' (cornerstores). Though if you want to support local trade, do shop at the alimentarios. The greater part of Italy has excellent tap water, though many Italians are now used to drinking bottled water only.
Check out the restaurant
Pick your restaurant carefully. Check what customers they have. If there are mostly locals, and young at that, it's likely the pricing if favorable. And if you see a priest or two patronizing the eatery, the food will likely be even better. If a restaurant doesn't post a menu outside, it may be a good idea to avoid it as it can be pricey. But it could also mean they're relying on the local trade and the place is brilliant. You can always ask around.
In any case, make sure that you see a menu with prices before ordering anything. Don't order food at a fixed price, such as fresh fish which is paid per 100 grams. Take care that low prices for food isn't compensated for by stratospheric prices for drinks, a cover charge - 'coperto' - or a mandatory gratuity.
Of course, this is valid for tourist destanations. In more out of the way places, such as a mountain village in Southern Italy, you have to accept what's on offer and can't expect to see a menu in English. However, it usually turns out to be fun, value for money, and very tasty.
Italians don't tip generously, there's no reason to tip at all if you're not wholly satisfied. However, if you're pleased with the food and service, it's customary to round up to an extra Euro per person. If the meal is an expensive one, please do tip more generously, wait staff is poorly paid all over the world.
Advertisements:



Make sure to check your bill once it arrives: "Non mi sembra giusto." If you don't let yourself be tricked you'll gain instant respect.
For the cheapest food, a pizza place is always better than a restaurant or trattoria, where it can be difficult to only order one dish. But it's always OK to order a single pizza.
You should follow me on twitter here.