Introduction to Rome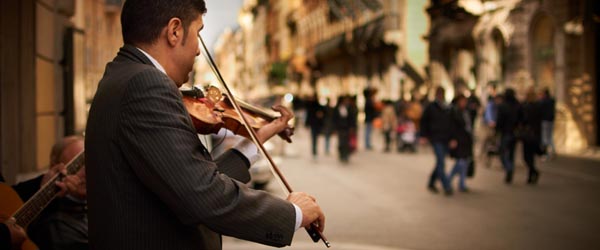 As the famous saying goes, "Rome wasn't built in a day." And travelers who visit Rome will never in a single day exhaust the rich selection of venues and attractions this marvelous, ancient, deeply-cultured city has to offer.
For multiple centuries, Rome was the capital of the ancient world. There is almost certainly no other city on the globe with the same resplendent combination of magnificent architecture, monuments, statuary, grand public fountains, plazas, palisades, art museums, ancient ruins, cathedrals, temples, and more, as Rome.
At the same time, Rome incorporates those ancient-to-modern cultural attributes with all the comfortable amenities of the present the weary traveler looks forward to at the end of the day.
An incredible thing about Rome is that it is almost literally a journey through time. That's because Rome thrived in the ancient pre-Christian world, maintained through classical times, the Medieval ages, the Dark Ages, the Renaissance, the Enlightenment – and the traveler can find examples of each age still existent in many forms, from architecture, to art and even in the cuisine itself.
All of the above is just for starters! Many people who visit Rome choose to "eat their way" across this dazzling landscape, which features the best, authentic Italian-style dining in the world. For many, incredible food = Rome. For the wine aficionado, the vintages to be found in Rome would keep even the most avid tasting enthusiast occupied for months on end.
Certainly, you'll need more than a day or even a week's vacation to explore everything Rome has to offer. But whether you're staying a day or a year, you'll have a extraordinary time in this remarkable, vibrant ancient-modern city.
Photo by Moyan Brenn on flickr