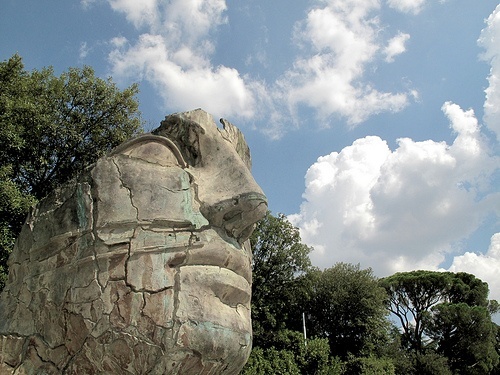 Boboli Gardens, Giardino di Boboli in Italian, is located in the city of Florence, Italy. It is sprawled over a vast area of about 11 acres. The garden is decorated with a number of statues, gorgeous fountains, and a huge amphitheatre. Several pathways going through the garden lead to the top of the garden, from where a spectacular and breathtaking view of the city of Florence can be enjoyed.
Boboli Gardens video
Boboli garden was designed and built by the Medici family in 1550 after they moved to the Pitti Palace. The entrance to the garden is through the Pitti Palace and leads to the amphitheatre. There is an ancient obelisk behind the Pitti Palace. To the left of the Pitti Palace is a large cave (Grotto Grande) with Michelangelo's Four Prisoners built into the walls of the cave.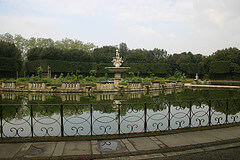 The garden is designed to rise to the top of the hill. There are many paths that lead into the garden. Most of them lead to the beautiful 'Neptune' fountain. There are plenty of benches where the visitors can sit, relax and enjoy the beautiful gardens. On the way up to the top of the hill there is an 18th century designed coffeehouse the Kaffeehaus) where refreshments can be had. On top of the hill is the Forte di Belvedere, a scenic point with a great views over Florence.
The garden continues down from the top through paths of white pebbles. These paths are flanked by trees. There are numerous statues dotted all over the Boboli Gardens to enjoy. These paths lead into a very large area with an artificial lake and a central island. This lake is surrounded by further classical statues and colourful flowers. The garden is closed to visitors on the first and last Monday of every month.
Boboli Gardens location and hours
Palazzo Pitti
Piazza Pitti 1
50123 Firenze (FI)
The Boboli Gardens are located to the rear of the Palazzo Pitti.
Daily:
8.15 – 16.30 (November February)
8.15 – 17.30 (March)
8.15 – 18.30 (April, May, September and October)
8.15 – 17.30 (in the month of October when Daylight Saving Time ends)
8.15 – 19.30 (June August)

Entry is permitted up to an hour before closing time.
Advertisements:



Closed on the 1st and the last Monday of each month, New Year's Day, May 1st and Christmas Day.
The Grotta Buontalenti is open for accompanied visits, depending on the opening hours of the Gardens:
11.00, 13.00, 15.00 all year round;
11.00, 13.00, 15.00, 16.00 from March to September;
11.00, 13.00, 15.00, 16.00, 17.00 from April to September.
Photos by AllyZally and IceNineJon on flickr
You should follow me on twitter here.