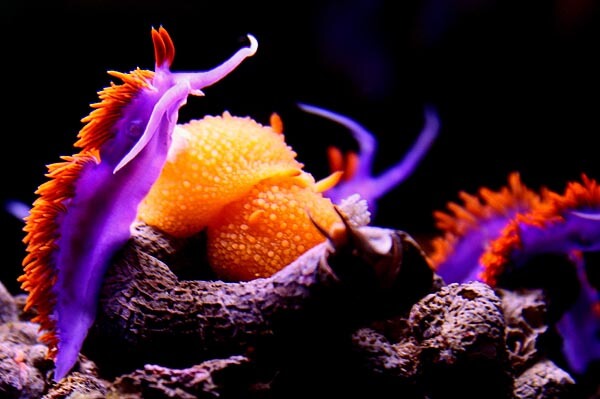 Southern California is home to many wonderful attractions. One of them is the Cabrillo Marine Aquarium. The aquarium offers visitors everything they'd expect from an aquarium and more. It has an emphasis on both conservation and education that you don't see often.
The aquarium features a habitats hall that will excite anyone with an interest in aquatic life. Not only does it offer standard exhibits, but it also features a special sea jelly lab. The lab gives visitors a chance to see researchers in action, and also gives them a chance to view baby sea jellies.
Advertisements:



Those with a keen interest in lab research should also be sure to check out the aquarium's Aquatic Nursery. The section is full of research projects on display to the public. Whether you'd like to learn more about what it's like to raise marine animals or what can be done to help threatened species survive, you can learn about it there.
The Exploration Center at the aquarium is great for those who enjoy hands-on displays. One of the most entertaining features it boasts is a crawl-in aquarium that lets you get close to creatures like sting rays and octopuses. If you're more interested in learning, don't worry. Many of its displays are extremely educational. It offers hands-on displays that educate about things like habitats and the impact of the Los Angeles watershed flow.
While there are many aquariums in the Southern California area, the Cabrillo Marine Aquarium offers visitors something truly special. Being located in San Pedro, which is nearby Los Angeles, it's a good place to go during a Los Angeles vacation with kids. Anyone who loves to learn should be sure to pay them a visit. It's a fun and educational way to spend a day.
Address and hours:
3720 Stephen M. White Drive
San Pedro, CA 90731
Phone: +1 310-548-7562
Tuesday through Friday - 12 noon to 5 pm
Saturday and Sunday - 10 am to 5 pm
Closed Mondays, Veteran's Day, Thanksgiving and Christmas
Photo by Anchoredbyflight on flickr
You should follow me on twitter here.