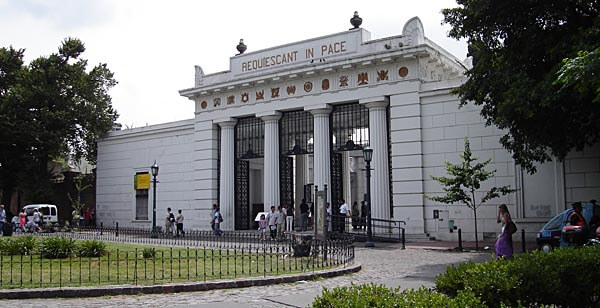 One of the things that is a must see when in Buenos Aires is the La Recoleta Cemetery which is located in the Recoleta neighborhood. When arriving at the entrance of the cemetery you will go through neo-classical gates with tall Greek columns. In the cemetery you will discover elaborate marble mausoleums in various architectural styles, decorated with statues in many different artistic styles. The cemetery walkways are wide and tree-lined and quite beautiful.
Advertisements:



Each mausoleum bears a family named on a brass or bronze plaque. As a family member dies the new name is etched on the plague with the date of death but not the date of birth, which is one of the local traditions. The tomb of Liliana Crociati de Szasza is of special interest because of its unusual design by her mother. It is in Gothic Revival style and in sharp contrast to the other tombs.
The Cemetery is the final resting place of many of the presidents of Argentina as well as poets, writes, artists, governors and many other notables. Even a grand child of Napoleon Bonaparte is resting there after dying at 6 days of age.
This may be a one in a lifetime opportunity for you so enjoy the beauty of la Recoleta.
Cementerio de la Recoleta location and hours
Cementerio de la Recoleta
Junin 1790
Buenos Aires 1116
Photo by Flodigrip's world on flickr
You should follow me on twitter here.