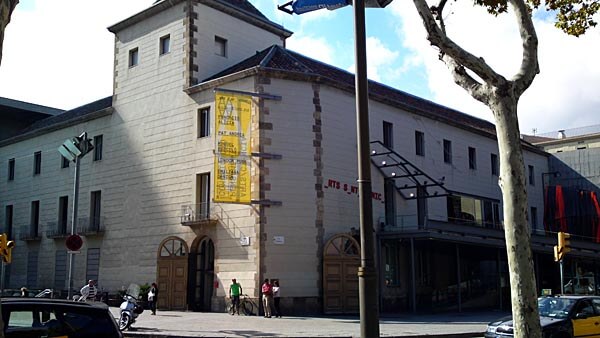 When planning you vacation to Spain make sure to spend time in Barcelona. Barcelona is the second largest city after Madrid, in Spain and is the ancient and the modern capital of Catalonia. One of the most famous places in Barcelona is Centre d'Art Santa Monica (CASM), a public museum of contemporary art. The museum is located in the Ciutat Vella district on Rambla de Santa Monica.
This museum does not have any permanent collections since it's opened in 1988, but it is host to many traveling expositions of contemporary Spanish art and also international artists throughout the year
The building itself is a 1626 Renaissance convent of Barefoot Augustinians which stands at the end of Barcelona's La Rambla. After the French occupation of the building in 1811 it was used for many things which altered the original layout. It was used as a straw warehouse, a gendarmerie, as well as a military operation center. In 1984 the building became a monument of national interest and refurbished to open in 1988.
The museum is a wonderful place to visit while you are in Spain. You can see the past of the museum's Renaissance cloister with its round arches on the first floor with its balconies and the modern exterior ramp which provides a wonderful observations deck to view the city.
The Centre d'Art Santa Monica really safeguards the 21st century culture because of its mission to provide a center for studding, production and exhibition of the art of the past, present and the future.
Centre d'art Santa Monica location and hours
Advertisements:



Centre d'art Santa Monica
Rbla. de Santa Mònica,7  
08001 Barcelona
Spain
Tuesday to Friday from 11 a.m. till 9 p.m.
Saturday from 11 a.m. till 2.00 p.m. and 4.00 p.m. till 8.00 p.m.
Closed Sundays, Mondays and holidays
Admission to the museum is free.
Photo by mark 75 on flickr
You should follow me on twitter here.