Introduction to Barcelona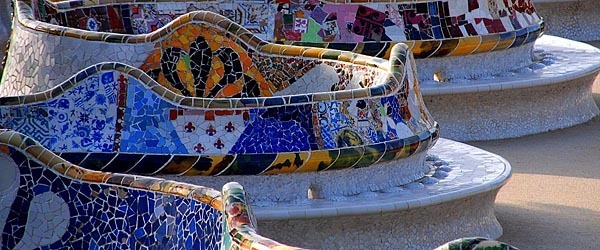 The energy of Barcelona is truly contagious. La Rambla, a lengthy pedestrian way filled with street performers and vendors, serves as a great base for first-time visitors. However, the noise in this area can be a bit too much for sleeping, so choosing a hotel slightly off the main drag is the best approach. Consider beginning at least one morning at the Mercat de La Boqueria, an open-air market filled with delectable fresh food - don't miss the fruit smoothies!
Barcelona is made for wandering, and its relatively compact central and harbor area makes it easy to spend days enjoying yourself without ever creating a formal itinerary. Of course, those who would rather not walk can instead take advantage of Barcelona's hop-on-hop-off buses to discover unexpected delights. The Gothic Quarter features the most incredible ancient architecture, and history fanatics definitely shouldn't miss a visit to the Museu d'Historia de la Ciutat, where the preserved ruins of the now-buried ancient Roman city are on display. For a more current perspective on Barcelona's famous architecture, return above ground to spot breath-taking 'modernista' style buildings. The most famous example of this is Gaudi's Sagrada Familia, a massive church that is still under construction. Park Guell and the Golden Square are other great places to admire striking modern buildings and sculpture.
The subway in Barcelona is easy to use, and stops are well-located. This is helpful when you've had too much to eat and simply can't bear to walk any further! The array of tapas available in all price ranges at establishments around the city are a perfect way to sample a variety of foods, best accompanied by sangria, of course! Be sure to try xurros amb xocolata (fried dough strips with chocolate dipping sauce) at a charming spot such as the Café de l'Opera. Of course, there are also lots of edible items you can bring home for friends from artisan shops around the city, such as the unique and tasty hard candies at Papa Bubble. Bring some back for yourself too as a reminder of the swaying palm trees and friendly people of Barcelona!
Photo by Franz St. on flickr