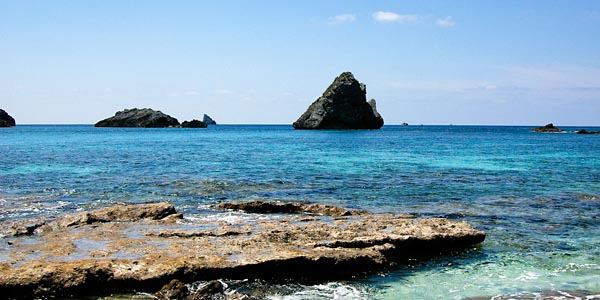 The 9.0 magnitude earthquake that occurred off the coast of Japan on March 11, 2011 caused widespread devastation and took the lives of over 15,000 people, also rocked the cruise ship industry.
The subsequent tsunami combined with other environmental impacts caused several liners to cancel scheduled stops along the Japanese coast. Thankfully, the country is rebuilding quickly and several liners, including the embattled Carnival, are beginning to place Japanese ports on their itineraries once more.
In March 2012, Carnival announced the launch of Carnival Japan Inc, which is based in Tokyo and offers packages to several Japanese ports. The company's Sun Princess is offering cruise deals from April to July 2013, with packages starting at 124,000 yen, or approximately $1,490 per person, for a nine-day, double occupancy trip to the land of the rising sun. Before you book any cruise to Japan, learn about some of the hottest ports and a few do's and don'ts to remember, once you step off the boat.
Popular Cruise Destinations
Tokyo
Tokyo is the obvious first choice when considering cruising to Japan. The country's capital city, which lies on the shore of Tokyo Bay, offers a unique blend of old world mystique and ultra-modern conveniences. There are several smaller liners that travel down the rivers running through the city, particularly Saimuda River. Traveling down this river you'll pass under 12 bridges and take in the Hamarikyu Onshi Garden, one of the most visited tourist destinations in Tokyo. This metropolis also offers everything a technology-loving person could wish for. Imagining being able to purchase cell phones and other assorted electronics a full six months to one year before they're available in the United States?
Kobe
You've probably noticed the word "Kobe" on a menu next to an exorbitantly priced steak. Aside from its ties to the cattle industry, Kobe also offers a unique blend of modern conveniences and old world charm. There are a variety of shrines, temples and restaurants that have literally been serving tourists for hundreds of years. While in the city, visit the Hyogo Prefectural Museum of Art, which features a mixture of modern Japanese and European artwork and sculpture. Once you tour of Kobe is finished, hop on the bullet train to Kyoto, which was Japan's capital city from the 8th to the 19th century.
Nagoya
The fourth largest city in Japan, Nagoya is a few hundred miles south of Tokyo and offers a variety of distractions to suit any tourist's tastes. The town features Japan's oldest castle, the Inuyama Castle, and one of the emperor's Three Sacred Treasures, the breath taking Atsuta Jingu Shrine. The city also features the world renowned Port of Nagoya Public Aquarium and Museum Meiji Mura, which works to preserve and exhibit Japanese architecture from the Meiji period, 1868-1912.
Do's and Don'ts
Advertisements:



Before you make a single arrangement, it's time to learn a few of the do's and don'ts associated with traveling to Japan and interacting with the country's residents.
Don't blow your nose or even so much as sniffle in public. If you suffer from a runny nose, excuse yourself into a bathroom or corner and dab at it with a tissue
Do wear a clean pair of socks or nylon under your shoes, even if you're wearing sandals. It's customary to remove your shoes before entering many Japanese homes, businesses and shrines. Also, don't wear an expensive pair of shoes you'll mind misplacing, because this happens often
Do bow when a person greets you, especially if they initiate this ritual. If a Japanese businessman hands you a card, take it with both hands and continue to hold onto it until he leaves, as this is a sign of respect
Do learn a few simple Japanese phrases, especially "thank you!" and "where's the bathroom!"
Do take someone a small, wrapped gift if you're invited to a dinner or party at their home. Don't go overboard and always present multiple wrapped items in groups of three or five, but never four, as it's considered an unlucky number
Do follow the lead of the locals, if you're in doubt. Try not to offend anyone, but don't go out of your way to act like a tourist
When traveling to Japan, consider planning your cruise in March, April, May, October or November. These months offer the mildest temperatures, but are also the peak tourist seasons. The crowds are worth it, as the summers are hot and humid and the late summer is typhoon season.
This guest post was provided by Shannon Pierce, who is a freelance writer and cruise coordinator.  She has over 5 years of experience helping people plan the perfect cruise. Photo by ippei + janine on Flickr.
You should follow me on twitter here.