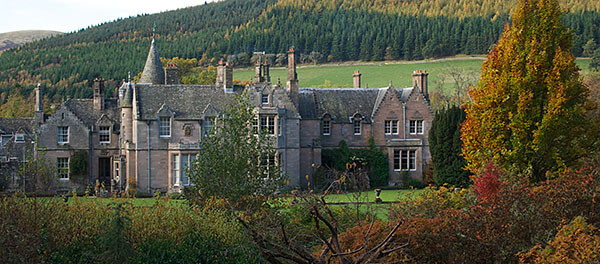 Dawyck Castle (Dawyck House) is a popular attraction located in the parish of Drumelzier within the Scottish Borders region of Scotland, near Peebles. Constructed in the thirteenth century, the original building was demolished in 1830 and shortly after reconstructed as the castle that still stands today for visitors to explore.
In addition to the castle building itself, the surrounding area offers a plethora of sights to behold. The castle and the surrounding grounds area are operated as Dawyck Botanic Gardens, a regional garden of the Royal Botanic Garden Edinburgh and is registered as protected historical site.
Advertisements:



Dawyck Chapel is in the found within the heart of the botanic gardens and can be reserved for weddings and parties. Dawyck Castle and the botanic gardens are open year round. The best time to visit is during the summer months, when the foliage in is full bloom.
Be sure to wear hiking shoes, because there is a large area of ground to cover by foot. Pack a lunch and make a day of your visit. There are several areas on the grounds with tables for meals. Make sure you grab your camera, as there are several varieties of wildlife that call the castle grounds home.
Dawyck House and Botanic Gardens location and hours
Dawyck Botanic Garden
Stobo
Peebles
Peeblesshire
EH45 9JU
If you're going by train, the nearest station is Lanark.
Monday to Friday 9am - 5pm, Saturday and Sunday - closed
Photo by Adam Russell on flickr
You should follow me on twitter here.