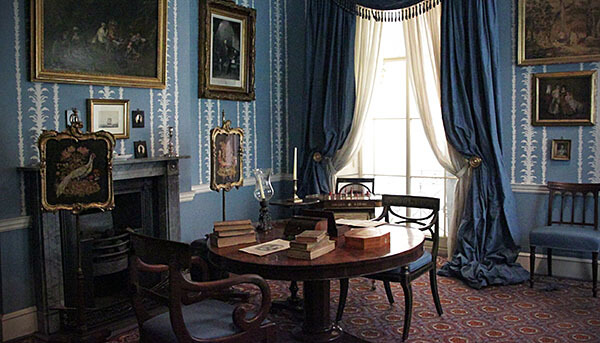 The Geffrye Museum of the Home is a time museum, and quite a nice one. It is a fascinating look at the home furnishings and décor from the year 1600 to the present day. There are 11 rooms, each dedicated to a different time period and the rooms are furnished with items that a reasonably prosperous London family would have had in their home. This isn't royal furnishings or like a grand house, the exhibits show how normal people lived, in those particular time periods.
Advertisements:



It's interesting to walk from room to room and see how tastes have changed. The rooms get more comfortable, with more cloth instead of wood. There is more clutter and knick-knacks, the floor coverings changed drastically over time. Stop and look at each of the exhibits and try to picture yourself living there, you might be surprised to find that the rooms aren't so foreign after all.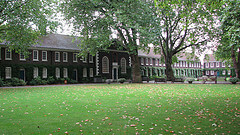 In addition to the rooms there are five gardens. One is a walled herb garden and the other 4 are period gardens that correspond to four of the model room exhibits. Gardening has changed through time almost as much as home décor, and the gardens are well worth a look. A special feature of the museum is a restored almshouse from the 18th century, this poorhouse provides a look at the life of the poor during that century.
The almshouse is open only on certain days and the gardens are only open during warm weather. Be sure to check on the dates so you won't be disappointed.
This museum is a little unusual in that the most interesting objects in the exhibits are not the most expensive or artistic. The collection is focused on artifacts used by regular people and that makes it of special interest. There are plenty of grand houses that have rare painting and tapestries on display, but this museum shows something that visitors would have used themselves if they had lived in that time period.
Geffrye Museum address and hours
Geffrye Museum of the Home
136 Kingsland Road
Shoreditch
London
E2 8EA
Tuesday - Saturday 10am - 5pm, Sundays & Bank Holiday Mondays 12 - 5pm. Closed Mondays (unless Bank Holiday), Good Friday, Christmas Eve, Christmas Day, Boxing Day, New Year's Day.
Admission is free, though there's a small cost to visit the almshouse when open.
Photos by Kotomicreations (1) and bortescristian (2) on flickr
You should follow me on twitter here.