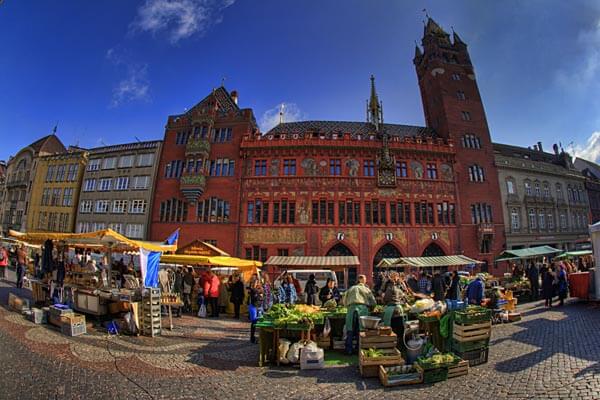 Basel is a fascinating city that is situated on the border of Germany, France and Switzerland. This interesting location means that visitors can experience a little of each nation is one remarkable destination. Visiting the city is easy with flights direct to Basel and can be a wonderful way to explore the medieval architecture in the historic town center, enjoy the fascinating art galleries and museums, dine on delicious European fare and see the exciting attractions. If you only have a day to spend in Basel, make the most of it by using this itinerary for a packed day of excitement and sightseeing.
Have Breakfast at Marktplatz
This is the best place to start the day in Basel. The market square in the Old Town of the city has dozens of vendors that set up their stands before sunrise each day to provide locals and travelers alike with fresh produce, flowers and even homemade pastries and breads.
Purchase a piece of fruit and a roll or a slice of thick bread to eat as you walk through the various stalls and get a feel for a typical Swiss morning in Basel.
Walking Tour of the Old Town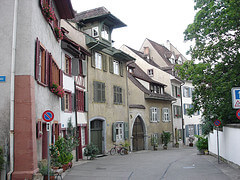 After a small breakfast and a look at the Marktplatz, you will be ready for a walking tour of the Old Town. This historical city center of Basel boasts some truly impressive architecture as well as beautiful churches and government buildings.
Advertisements:



Consider joining an organized tour of the city with Basel Tourismus if you want to learn about the history of the city from a local guide. Otherwise, grab a free map from the Basel Tourism Office and navigate the area yourself. Be sure to visit such destinations as the Rathaus, the fourteenth century gates that wrap around the city itself and Basel's Münster, a Gothic cathedral that was built in the eleventh century.
A Café Lunch at Zum Isaak
After a tour of the old town you will undoubtedly be ready for a coffee or perhaps even lunch. This outdoor cafe is situated directly in front of the Münster and offers breathtaking views of the Cathedral. Enjoy a late breakfast of muesli and croissants, a cappuccino or a lunch featuring local organic cuisine. Zum Isaak is known for traditional fare with a modern twist, which is often the perfect light option for a midday lunch after sightseeing around Basel.
Art in the Afternoon at Kunstmuseum Basel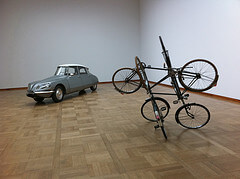 With over two dozen different museums in Basel, it can be hard to choose just one worth your visit. The Kunstmuseum is a classic art museum that features works by hundreds of European masters like Renoir, Picasso and Dietrich. Admission is 15 CHF per person although discounts are available for children, students and senior citizens. The museum closes promptly at six, so be sure to leave yourself enough time to stroll through the exhibits in the afternoon.
Stroll Along the Rhine River
Before the sun sets head over the two mile promenade along the Rhine River. This is a great way to take in the sights of the city. Stand in the center of some of the bridges that traverse the river for incredible photographs of the city and work up an appetite for a hearty dinner in town.
Restaurant Kunsthalle for Dinner
Whether you want a cheap and traditional Swiss dinner or an elegant French meal, this is the perfect restaurant for dinner in Basel. It is divided into two sections; the brown section serving up rustic fare and the white section serving upscale cuisine. In the summer months there is an outdoor section that is transformed into a beer garden. Order a local Ueli beer or a traditional wheat beer as you wait for a table.
Unternehmen Mitte for Music and Drinks
Round out the evening at this funky bar and cafe in the old town. It is a classic hangout situated close to a number of hotels and local restaurants. The vibe is very friendly and it is typically quite crowded each evening. Unternehmen Mitte offers live music on some nights, street performances on others and a range of beers and wines to suit any preferences and budget. Unternehmen Mitte is also the starting point for several Basel pub crawls if you want to include some extra entertainment and few extra drinks in your evening.
Photo by dongga BS (1), where_am_i (2), dennis (3) on flickr
You should follow me on twitter here.