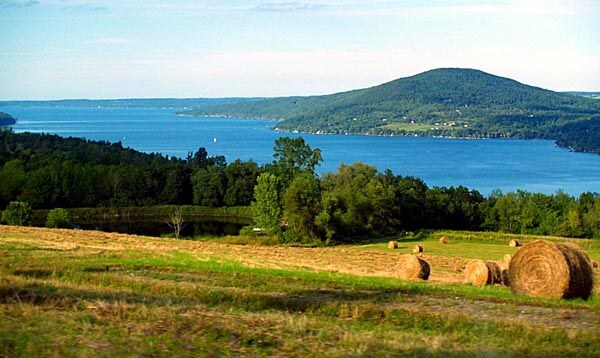 The Finger Lakes Region of New York is located in Upstate New York. The longest of the lakes are Cayuga Lake and Seneca Lake, both have a linear shape and are among the deepest in America. The largest lake in the area is Oneida Lake.
Advertisements:



No matter what time of the year you visit Finger Lakes you will find a multitude of things to do. You can visit one of the many museums such as the Corning Museum of Glass, Museum of the Earth, National Soaring Museum, and the Rockwell Museum of Western Art, only to name a few.
If museums are not for you and you want to be out of doors you will find golf courses, hiking trails, biking, or swimming at beautiful lakeside beaches. You can also go sailboarding or fishing if that is your interest. Visiting in winter you can ski and ice fish.
This area is also noteworthy for being votes the most beautiful wine region and you can visit the New York Wine and Culinary Center and do some sampling.
Yes, ladies there is shopping to be done in Finger Lakes. This destination has a historic one-of-a-kind downtown shopping area where you can discover pieces made my local artisans. You can stroll anround and enjoy the shops and even stop for a glass of Riesling in one of the cafés or restaurants. After you have made your purchases you can stop by the Dallywaters Tea Room and Art Gallery for some refreshing tea.
Hotels abound, so you can get a good nights rest to continue you Finger Lakes adventure the next day.
Photo by Lida Rose on flickr
You should follow me on twitter here.