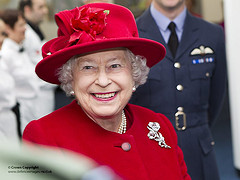 Queen Elizabeth is 86 years old and still going strong after 60 years of reign. Only Queen Victoria reached the pinnacle of Diamond Jubilee prior to Queen Elizabeth. That Diamond Jubilee Celebration took place in 1897. This Diamond Jubilee Celebration will take place from June 2nd to June 5th of 2012. Banks and schools will be closed on those dates. 

This isn't Queen Elizabeth's first Jubilee. She experienced a Silver Jubilee Celebration in 1977 after 25 years of reign and a Golden Jubilee Celebration in 2002 after 50 years of reign. There are many reasons this celebration will be special, which we will cover below. 

If you're looking into Diamond Jubilee holidays, then consider London apartments. Not many travellers are aware of this, but London is a hot-spot for discount apartment rentals. Unlike most cities, high-quality and large apartments in premier locations can be rented for short time periods. 

After you search for London accommodation and find one that suits you best, you should have a basic idea of the itinerary for the celebration. The first thing you should know is that while the dates are officially listed as June 2nd to June 5th, festivities really begin in early May. 
Diamond Jubilee Pageant
On May 10th, 11th and 13th, the Diamond Jubilee Pageant will take place. You will see everything from hundreds of horses to over 1,000 dancers to magicians. On May 13th, there will be a special presentation for Queen Elizabeth and The Duke of Edinburgh. This presentation will include storytellers, painters and musical artists representing different countries. A few of the musical artists attending include Susan Boyle, David Garrett, Abigail Washburn, Rolf Harris and Raghu Pixit. 
Parade and Muster at Windsor
On May 19th, the Parade and Muster at Windsor will take place. This parade will include over 2,000 troops from the Royal Army, Navy and Air Force. The audience is likely to have over 3,000 people, most of which will be armed forces, families of the armed forces and veterans. 
The Central Weekend
June 2nd to June 5th is known as The Central Weekend. If you're interested in Diamond Jubilee Holidays and you're only able to travel in May or June, then it's recommended that you choose June. While both are mesmerizing, the events taking place over this long weekend are what will be remembered most at the Diamond Jubilee Celebration of 2012. 
The Epsom Derby
On June 2nd, you can watch The Epsom Derby.
Thames River Pageant
Advertisements:



On June 3rd will be the Big Jubilee Lunch as well as the Thames River Pageant. The latter will be one of the largest river processions ever. Boats of all shapes and sizes will sail across the water, showing off their streamers, flags, horns, bells and whistles. There will also be a gun salute. 
Diamond Jubilee Concert
On June 5h, the Diamond Jubilee Concert will take place. This begins with the National Service of Thanksgiving at St. Paul's Church. A prayer written by Queen Elizabeth will be read to the masses. A Diamond Choir will follow. The choir will consist of 40 children between the ages of 10 and 13. These children will have been selected from tens of thousands of applications, so their song should be pretty and carry far. 
The Carriage Procession
The final event is the Carriage Procession. It will begin with a reception at the Mansion House. It will follow with a lunch at Westminster Hall and the final carriage ride to Buckingham Palace. At that point, the Royal Family will stand on their balcony and watch the Royal Air Force perform a Flypast. 

This will be a marked historical event. In order to fully enjoy it, it's highly recommended that you begin looking into London accommodation now. If you're in the right location, then travel to various festivities should remain simple. 
Photo by Defence Images on flickr
You should follow me on twitter here.