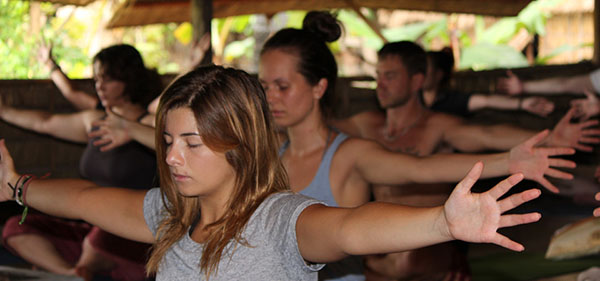 Retreat centers are a great way to start you on a new path of understanding or to help you remember ways of reconnecting with your higher self.
Hariharalaya Retreat Center in Siem Reap is one of South East Asia's best options if you are considering an intensive course in yoga and meditation.
What do they do?
Hariharalaya Retreat Center host a range of courses from 5 days to 21 days that take you through a series of steps that help teach you ways of reaching personal inner peace. From daily yoga classes and meditation courses to massage and body language discussions – you'll be introduced to a variety of wonderfully healing techniques that you will be able to use in your everyday life if you so wish to.
All food, drink, use of facilities and accommodation is included in the prices that can be seen on their website. You have a choice of dormitories, private rooms and double rooms – whichever suits your needs or budget.
Hariharalaya follows a strict vegan diet and recommends that you abstaining from alcohol, tobacco and communication from the outside world during your time there. Obviously everyone is to free to do as they please but the full benefits may not be reaped if guidelines are not honored.
Why go to a retreat?
Places such as Hariharalaya are great if you have recently experienced any personal problems in your life and want to find ways to cope with said problems. There are also very good if you wish to learn how to meditate and do Yoga by yourself at home but are unsure as to how to do it or would like guidance first.
Advertisements:



People come for all sorts of different reasons. May be you would just like a break from everyday life and wish to do that in a calm, beautiful relaxing atmosphere? May you are seeking guidance in personal spiritual growth and have not been able to center yourself as a solo person?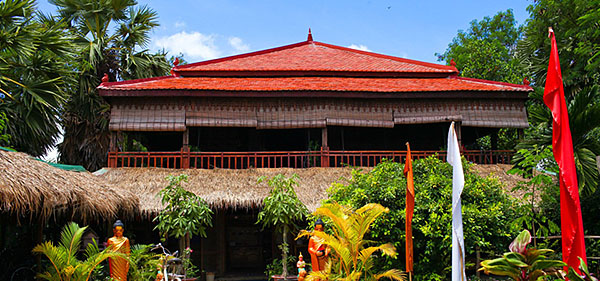 How do I get there?
If you are already in Siem Reap, a short 30 minute tuk-tuk ride will get you here from the city center. Elsewhere in Cambodia is reliably connected with Siem Reap and many places do direct buses and sleeper buses to here. Hariharalaya is well known in the town so many of the local taxis will know how to get here. You may have to haggle on price, but around $10 is a fair price from Siem Reap town center.
If you are coming from more international places, most airports fly out to Phnom Phen or Bangkok with connecting flights on to Siem Reap. Please check your countries listing to for the latest info.
Hariharalaya is a particularly good retreat center that we have heard about but if you can get one closer to home obviously that might be a better option.
Retreat centers are a great way to learn new skills if you are a little unsure about meditation and different forms of yoga. They give you a chance to meet like minded individuals and also ask any questions of the teachers whilst you are there as well.
You should follow me on twitter here.