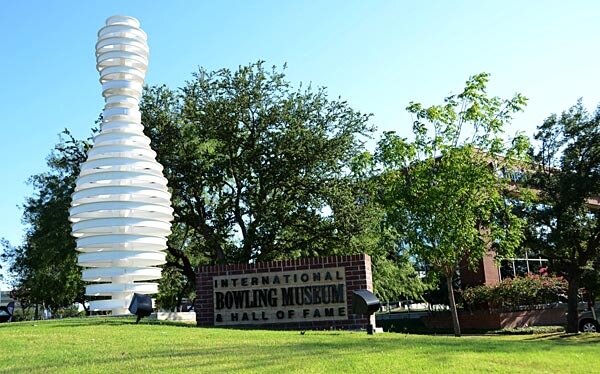 The International Bowling Museum and Hall of Fame in Arlington, Texas is eighteen thousand square feet of fun for bowling enthusiasts. On display are old photographs, film clips of legendary bowlers and unique bowling artifacts, along with a view into the future of the sport. This interactive museum takes visitors on a tour of the history of bowling during the five thousand years of its existence. It presents information about the inventors and advocates of bowling dating back to the ancient Egyptians and includes royalty like King Henry VIII of England.
The Hall of Fame area portrays bowling champions onscreen such as Don Carter and Carolyn Dorin-Ballard, two of the sport's legends. Along with an interactive virtual bowling lane, there are full-size replicas of bowling innovations and film montages. The future of the sport is exhibited with techniques of computer-assisted coaching and the latest kinds of Olympic training, along with the development of women's bowling.
The museum will prove interesting for people of all ages, and for children there is Bowlopolis, a special live involvement where they can personally experience bowling. As one of the world's most popular sports, it is enjoyed by almost one hundred million people today. The museum offers a gift shop in which visitors can bring home Hall of Fame souvenirs or even have a bowling ball customized.
International Bowling Museum and Hall of Fame address and hours
International Bowling Museum and Hall of Fame
621 Six Flags Dr.
Arlington, TX 76011
TUE - SAT: 9:30am – 5:00pm
SUN-MON: Call during regular hours for availability
Advertisements:



Photo by slgckgc on flickr
You should follow me on twitter here.