Texas travel guide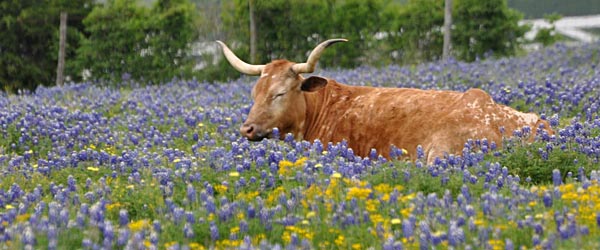 Some would say Texas is a big state with a big attitude. The slogan "Don't mess with Texas" is a good representation of the frontier roots that are still recognizable in Texans today. Texas is the second largest state in the United States, by area and population. Its scenery exemplifies the southern United States, although Texas boasts of a diverse landscape that ranges from the flat Gulf Coastal Plains to the Guadalupe Mountains. It is bordered by rivers on three sides, including the majestic Rio Grande to the south, which forms a natural border between Texas and Mexico.
The environmental diversity of Texas provides days of sight-seeing alone, but Texas is also home to several of the most vibrant metropolitan areas in the United States. Houston is the fourth-largest city in the U.S., and is closely followed in size by San Antonio and Dallas-Fort Worth. Houston is a growing city that is second only to New York in the number of Fortune 500 companies that have headquarters stationed there. The Museum District of Houston is internationally known, and contains 18 museums that present a variety of displays from natural science to fine arts. The Museum District is also home to a number of galleries and cultural centers.
Texas is also a well known destination for the Texas Hill Country, with its rolling hills, canyons, and lakes providing amazing outdoor experiences. You can camp, hike, boat, mountain bike, and even go hunting here year round. The city of Austin, a large university city, is the entry point to the Hill Country and also a nice city to visit on its own accord. Austin's slogan is "Keep Austin Weird", and it often lives up to that slogan.
Thus, whether one is seeking to explore the scenery of the Southern United States or have a cultural experience, Texas is a great vacation destination.