Introduction to Houston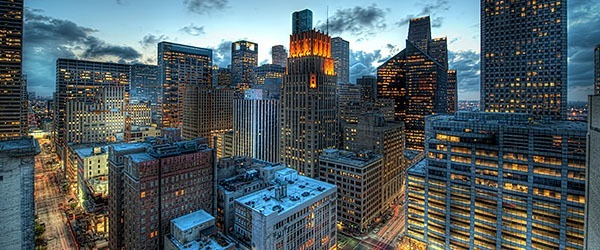 Houston, the "Space City", Texas, with a population of 2.1 million people and an area of 656.3 square miles, is the largest city in Texas (where everything is big) and the 4th largest city in the Unites States.
The city offers much to its citizens and visitors alike. With a humid subtropical climate, the climate is mild year-round, with fair weather (minus the occasional summer afternoon thunderstorms). Culturally, Houston is diverse, a mixing-pot of races and cultures.
Annual events are held to selebrate this variety of cultures, such as the annual Houston Livestock Show and Rodeo, held 20 days starting in February and extending into March. The yearly night-time Houston Pride Parade held every June celebrates the strong gay community. The Houston community also celebrates a love of automobiles with the yearly Houston Greek Festival Art Car Parade and the Houston Auto Show.
For the art lovers, Houston hosts the Houston International Festival and the Bayou City Art Festival (voted in the top 5 art festivals within the U.S.). The sights and sounds of the city of Houston know no limits.
The Theater District is a 17-block area in downtown Houston composed of an entertainment complex, restaurants, movies, plazas, and parks. As far as parks go, Houston boasts a whopping 337 parks within its limits.
Chinatown and the Mahatma Gandhi District both allow visitors a truly unique cultural experience.
When you want to travel abroad, the Bayport Cruise Terminal is a port of call for several cruise lines. Education in Houston ranks high, with excellent public schools and over 300 privates schools to choose from.
There are 3 top community colleges and Rice University within the city for adult education. Hospitals are plentiful, with 13 to choose from in the city. Transportation around the city is made easy: a highways system crosses the city, and public transportation via bus and rail is available at a minimal cost. A major airport connects Houston with the rest of the world. Crime in Houston is low compared to the remainder of the U.S., and the economy is on the rise in the city. Overall, Houston is a quaint little (big) city with a lot to offer new and old residents and tourists alike.
Photo by Trey Ratcliff on flickr