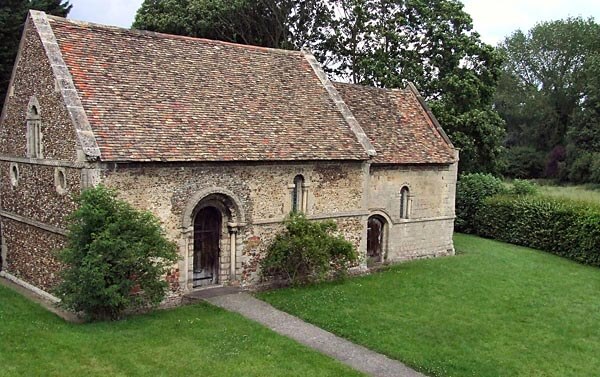 The Leper Chapel in Cambridge, England is a wonderful place to be married and so much history would almost be impossible to find anywhere else. It had its start as one of the buildings in service as a local leprosy hospital. Most of the original building was rebuilt but parts still remain in the chapel today. Despite the history, the Leper Chapel was close to being lost and at one point suffered a life as a storage shed.
From there the chapel served a new purpose which was to hold a three day fair helping to raise money for the lepers. In the end this fair became the largest medieval fair in Europe, the Stourbridge Fair, but today the fair is a small event. It died off in 1933, but was revived in 2004, and is held each year in the first half of September.
Since its low point it has been restored and is still a place of worship. Weddings can be held there and being located in Cambridge, there are so many nearby historic places to visit that any history buff would be smitten. The chapels, also known as the Chapel of St Mary Magdalene, was given to the Cambridge Past Present & Future (formerly Cambridge Preservation Society), and still continues to be maintained by them, since 1951. Don't miss this chance to see an important place in medieval history.
Leper Chapel address and hours
Chapel of St Mary Magdalene
Barnwell Junction on the Newmarket Rd
Cambridge
England
Advertisements:



Visit by appointment only unless there's an event.
Photo by Prisoner 5413 on flickr
You should follow me on twitter here.