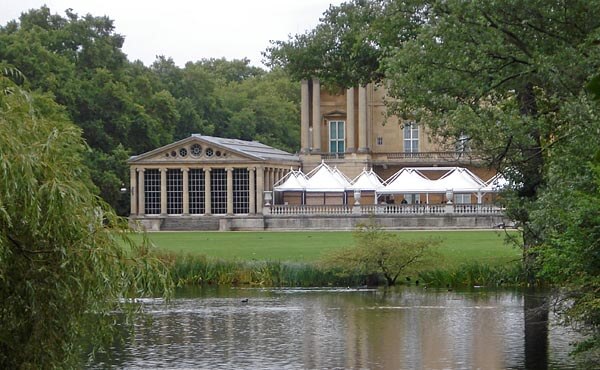 Buckingham Palace Gardens are at their best during the summer months so it is great that they are open to the public during August and September. The gardens filling the rear of Buckingham Palace are enchanting and there are many beautiful and exotic plants and bushes. There are many rare flowers that bloom in these months and it is well worth taking time over your visit, so that you will have the opportunity to see them. A particularly interesting feature of the visit is a mulberry tree which is many hundreds of years old and the sight of this will really take you back in time, to think of the many generations that have enjoyed these gardens.
There is also a beautiful, scenic lake. A main feature of the gardens, this has a flock of flamingos living on and around it. These delicately coloured birds really bring the scene to life with their graceful movements. These are not the only birds. The peace and tranquillity of the gardens makes it attract more than thirty interesting species.
Buckingham Palace Gardens address and hours
Buckingham Palace
London
SW1A 1AA
Advertisements:



Open during August and September Mon-Sat 9am-6pm
Photo by diamond geezer on flickr
You should follow me on twitter here.