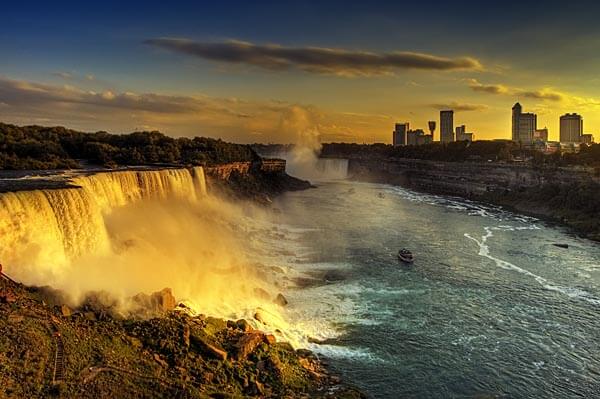 In the year 1604 French adventurer Samuel de Champlain came upon what he and members of his party described as a spectacular waterfall. Since then in millions of people have been awestruck by the beauty, and the majesty of Niagara Falls. This natural wonder is one of the most visited tourist spots on the planet. Because of the amount of tourist that Niagara Falls attracts, Niagara, New York has set itself up as the perfect getaway for families with children, for adventurous, and for couples looking to spend a romantic weekend away from home.
What are some of the things that make the city of Niagara such of an appealing vacation destination? Well we should start with the obvious, the fact that this city is the home of the Niagara Falls. This monstrous chain of waterfalls is 1,060 feet wide on the American side, and falls more than 100 feet. At its peak, these waterfalls have about 202,000 cubic feet of water flowing through them per second. It is in a little wonder why people from all over the world travel to see this phenomenon.
Those who are more on the adventurous side can take advantage of some of the attractions that allow guests to get extremely close to the cascading water. For example the Cave of the Winds tour gives adventurous people an opportunity to explore some of the caves around the falls, and get just about as close to the as you can get to the falls without actually falling into them. Travelers are encouraged to book their tours during the night, because the falls are illuminated with a rainbow of colors and lights.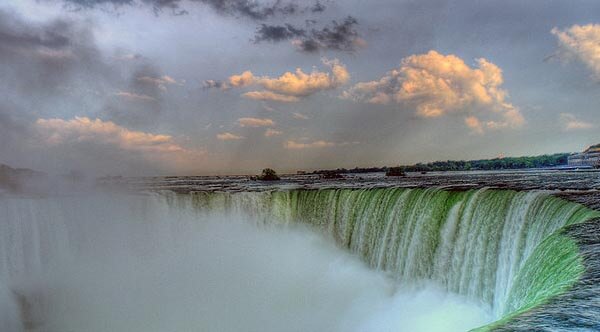 Advertisements:



Also the Maid of the Mist Boat Tour is another way for those who want to feel the power of Niagara Falls up close to have their desires satisfied. This tour has been described by many as a trip that you will not forget. Getting wet is a guarantee for that reason waterproof clothing is provided.
For individuals who are looking to experience the beauty of the park, in a more relaxed setting the Deveaux Woods State Park might just be the thing for you. These parks provide things like hiking trails, wildflower areas, picnic areas, and grills. Everything that an individual would need to enjoy nature at a relaxing pace.
Children, and adults will without a doubt find the Aquarium of Niagara, The Daredevil Museum, The Wax Museum, and the many restaurants and theaters in Niagara to be a welcome way to relax and wind down after the adventure of enjoying the falls. There are more things to do and see in Niagara than we can include in this brief review. Our recommendation is for you to pack your bags and go and see for yourself why Samuel de Champlain called this place spectacular.
Photos by Wolfgang Staudt (1) and paul bica (2) on flickr
You should follow me on twitter here.