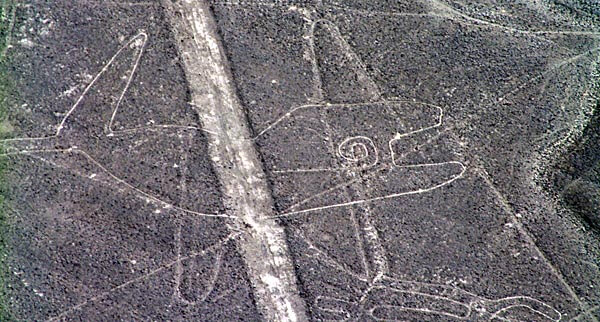 The Nazca Desert in southern Peru is home to some of the most interesting discoveries of Ancient Central American cultures, the Nazca Lines. These "lines" are actually large areas of desert that have been dug out to carve giant artistic structures into the desert landscape, which cannot be seen from ground level. When flying over the Nazca Desert however, it becomes apparent what these lines are made to create; stunning carvings of monkeys, spiders, birds and other interesting animals.
Advertisements:



These were created by the Nazca civilization around four hundred AD, and were thought to please the gods, who would look down and care for their civilization from the heavens. There is also speculation to the religious sacrifices that may have taken place around these carvings. Even so it is apparent that these areas were really special to the ancients, and were designed to please the gods.
There are now tours that will fly planes over these carving so that one can view them as the gods might have. These are a must see for a trip to Peru. Plane tours can be found in the town of Lima, which is about 200 miles north of the carvings. The best time to see these carvings is during the summer, when the land is at its driest.
Nazca Lines location
The Nazca Lines are located about 200 miles south of Lima, Peru. The best way to visit is with a tour company flying you over the Lines.
Photo by wanderingz on flickr
You should follow me on twitter here.