Ah, the city of love and romance. Paris will always have that allure as the city's architecture exudes elegance; the art galleries ooze beauty and grand landmarks and monuments like the famous Eiffel Tower just make the landscape so magnificent and the skyline absolutely extraordinary! If you have not yet visited this wonderful city, consider making it your next destination and enjoy all that Paris has to offer.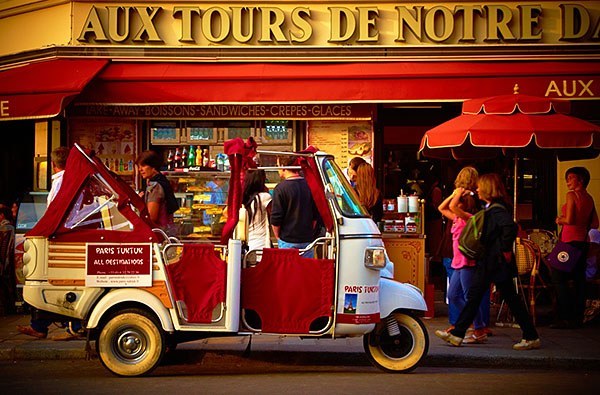 This capital city of France is the largest as well with over 2.2 million residents in the heart of it but a sprawling metropolitan area that is bursting with over 12 million inhabitants! Like most beautiful cities, it is situated by a river, the Seine, a 776 kilometre stretch that is an important commercial waterway for the city's economy.
Spring in Paris is lovely with May temperatures hovering around the 20°C mark and the grass and gardens are green and fresh while the trees flower and the flowers bloom. Summer highs don't get too much higher with an average and comfortable 25°C to look forward to.
Advertisements:



Rain or shine, the fashion and luxury in Parisian culture is always a delight. You want the rain to come sometimes so you can don the trendiest of rain boots and twirl the most elegant of umbrellas. Okay, that might be a cliché but there is no doubt that fashion is a high priority in Paris and no unwelcomed weather will dampen any of shopping mood you may be in! Head to Boulevard Haussmann for the shopping spree of your life! This leading shopping centre has welcomed over 120 million visitors each year so be part of the crowd and check out the amazing designer pieces and hot trends here.
Staying in Paris
Just like the shopping, you will have a spectacular array of choices when it comes to accommodations. Why spend time trying to figure out on your own which are the best places to stay near the attractions and activities  you want to see and do when you can let those in-the-know guide you with ideal recommendations? All-Paris-Apartments is knowledgeable and can find you a perfect apartment to stay in, near the sights you want to see, and close to transport as well. There will be an option in your price range, and at better value than a hotel as well. Just a hop away from the Louvre Museum or a skip away from the Panthéon or even a jump away from the famous Basilica de Sacre Coeur in Montmartre, you will be more than satisfies with the choices.
Paris attractions
Other notable sights to see while in Paris are the Arc de Triomphe, a monument commemorating the victories of France and honoring those who died in battle; the Notre Dame de Paris cathedral; the Musee d'Orsay (smaller than the Louvre, but still a huge and impressive museum), and last but not least, the Grand Palais, a large glass exhibition hall originally built for the 1900s Paris Exhibition.
Paris at Night
After a long day trekking through the city to ogle at the monuments and all the amazing sights, you may want to cap off your evening with some fun, dancing away at a nightclub, watching a cabaret performance or just sipping a cool drink enjoying a night of jazz. Paris has it all. If it's karaoke you want, you can do that too. The nightlife is just as vibrant as the day is bright.
So research a little about the area where you will choose to book your stay and see what clubs or shows may be of interest to you during your visit. If you haven't already found love, you may just find it on your trip to romantic Paris!
Photo by Moyan_Brenn on flickr
You should follow me on twitter here.