Virgin Galactic will soon offer up trips through the northern lights if Richard Branson's plans come to fruition.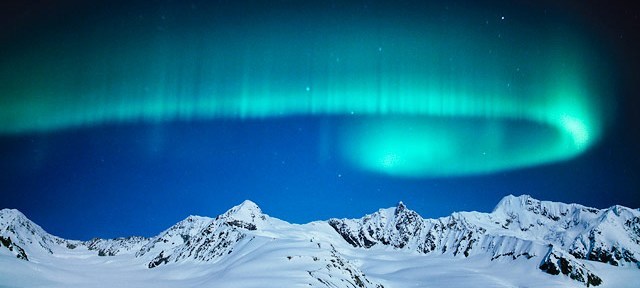 Certainly never one to shy away from thinking big, and I've written about Virgin Galactic's upcoming space travel plans in Fancy a journey into space? Now, for an added kicker you'll get the chance to fly through the northern lights, like in the photo above.
The spaceport in the Mojave Desert isn't even ready for operations until 2010, but Virgin's planning a new Arctic base probably located at the Kiruna Esrange near Kiruna in northern Sweden. This is north of the arctic circle and an area where the Aurora Borealis is quite common.
Apparently, it's safe flying through the magnetic effect of the northern lights and it should be quite a show. It's all very James Bond isn't it? I mean, an arctic launch pad for space travel and mystery lights in the sky?
Advertisements:



Shamefully, this trip promises to be one for the true luxury set only, as the space flights Virgin Galactic plans to launch will cost $200,000 per passenger! The plan is for more than 5,000 passengers per year despite the hefty price tag.
What do you think? Is it worth $200k to head into space?
You should follow me on twitter here.