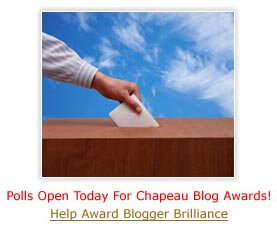 Voting in the Chapeau Blog Awards! began yesterday and eyeflare.com needs your voting love to come out ahead of day-tour juggernaut Viator's diehard fans.
Viator and me are in the running for the Most Brilliant Blog award, as well as the honor of the best Travel & Leisure blog for this year's awards.
To vote, simply head over to the voting page, and fill in the easy form.
Advertisements: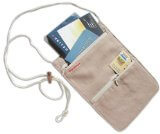 As a small incentive for you to vote, if eyeflare.com wins the Travel & Leisure prize, I'll be giving away a Rick Steves Silk Neck Wallet to one person who leaves a comment on this post.
You should follow me on twitter here.