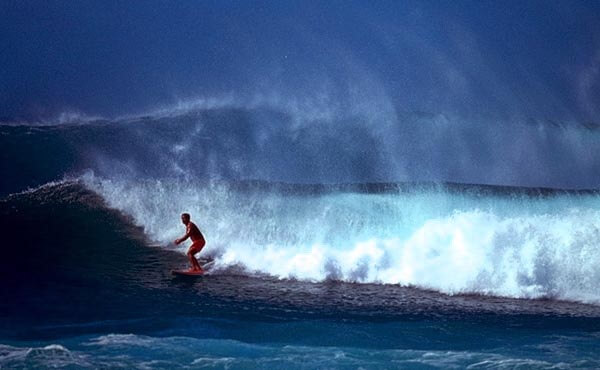 Whether you want to learn how to surf or are an experienced surfer, one of the best places to surf in Hawaii is Oahu's North Shore beach. The winter season provides great waves to anyone looking for a challenge. The waves there can reach incredible heights, and it is also the time of year during which many surfing contests are held there.
However, if you need a little more practice before you're willing to tackle the big waves, the perfect time to visit the North Shore is during the summer. While there are still plenty of waves, they are both smaller and safer then the ones during the winter. No matter what time of year you visit, there is always incredible surfing to be had at the North Shore.
Advertisements:



Photo by Ed Yourdon on flickr
You should follow me on twitter here.