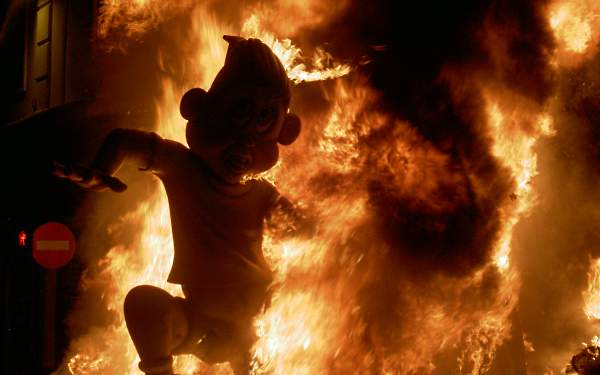 Valencia, on Spain's west coast, is the setting for a 5-day reign of havoc known as las Fallas. This celebration, which takes place in March to mark St. Joseph's day, is famed for its innumerable firework displays. In fact, fireworks are the lifeblood of the festivities, and over a million people come to join in the mayhem between the 15th and 19th of March every year. Tourists from abroad might be taken aback by the sight of people, young and old, handling and throwing firecrackers with little regard for safety.
The celebrations climax with la Cremá (the burning) at midnight on the 19th. Enormous papier-mâché figures, or Ninots, created by special community clubs (Casals Fallers), are set ablaze in front of massive audiences in various town squares across the city. For added measure, the Ninots are packed with yet more fireworks.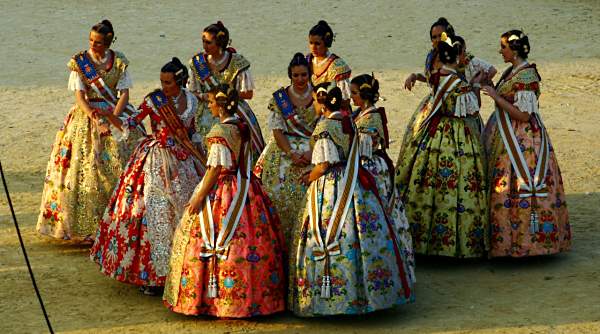 As is the case for many Spanish celebrations, associations spend months accumulating funds and toiling away - all to get ready for a celebration that lasts less than a week. The Ninots they design are astoundingly detailed – the love put into these projects is clear for all to see. The giant figures take a year to build, and are expensive to boot; some cost 100,000 Euros or more to complete. In spite of all this labour, only one Ninot is saved from the fires; the best example by popular vote is placed on display at the Museo Fallero.
Advertisements:



The Ninots can be as tall as 30 metres and, as is the tradition, tend to satirise politicians or celebrities.
These figures are marched through the streets, until they are brought to specially cordoned-off areas where they can be incinerated safely. The event takes place concurrently in 350 different locations around the city, witnessed by communities that are more than a little emotional to see a year's work go up in flames.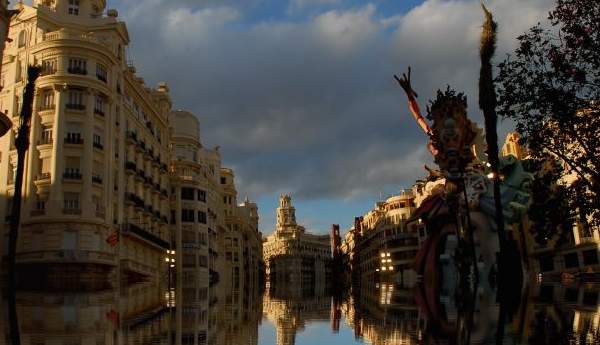 Another event, la Mascletá, involves the sequential detonation of thunderously loud firecrackers in Valencia's numerous plazas at 2pm every day. The principle Mascletá takes place in Plaza Ayuntamiento, and attracts the biggest crowd. The ceremony is conducted by the Fallera Mayor (female leader of the fire-starters) who is dressed in an elaborate traditional costume. The ritual is kicked-off with a sentence spoken in Valencian dialect, "Mr. Pyrotechnician, you may commence the Mascletá".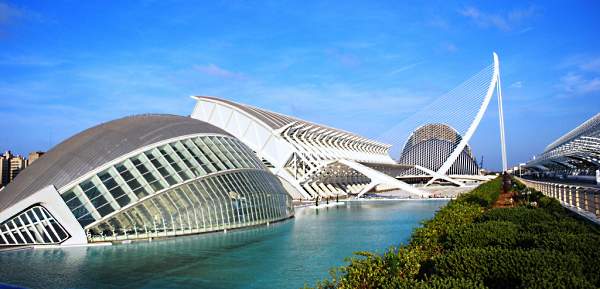 For the entire celebration the city buzzes with life at all hours of day and night, and the ground is littered with firework debris, the smoke from which wafts around the streets. If you happen to be staying in the city during this time then it might help to go to bed with ear-plugs; at 8am each morning there will be despertás all over town (wake up calls), involving marching bands and firecracker-wielding 'Fallers'.
Photos by stvcr (1), b3co (2), Adam Blicharski (3), and Maribelle71 (4) on flickr
You should follow me on twitter here.