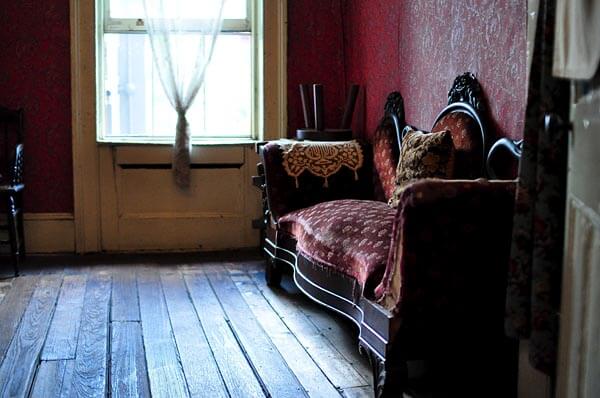 The Tenement Museum in New York City is dedicated to preserving the history of immigrant life in the city during the 19th and early 20th centuries. Based out of a tenement building built in 1863, the museum seeks to showcase the lifestyle of the immigrants who came to New York to start a new life in the New World. It is a fantastic learning experience for children and adults alike, particularly for those who can trace their families back to immigrants who may have experienced similar conditions over a century ago.
Advertisements:



The Tenement is a popular destination for students, both on school trips and visiting with their families. Visitors can enjoy a guided tour through the museum, and only guided visits are offered. It goes through several apartments, showcasing life for immigrants. The curators have found information on many of the families who lived in the tenement. The tours can extend outside the tenement, exploring life in the neighborhood as well.
The Tenement Museum address and hours
The Tenement Museum
118 Orchard Street
New York City, NY
Public transport directions:
B or D to Grand Street
Exit at Grand and Chrystie. Walk east (away from Bowery) for four blocks. Take a left at Orchard Street and walk north for two blocks to the Museum Shop 108 Orchard Street.
F to Delancey Street or the J, M or Z to Essex Street
Once you get off any of these subways, walk two blocks away from the Williamsburg Bridge (west) to Orchard Street, turn left and walk 1/2 block south to the Museum Shop 108 Orchard Street, between Delancey and Broome, near Delancey.
M15 Buses and Sightseeing Buses
These buses stop at the corner of Grand and Allen Streets. Exit the bus and walk one block east to Orchard Street. Then walk one 1/2 block north towards Delancey Street.
Photo by Shawn Hoke Photography on flickr
You should follow me on twitter here.