Introduction to New York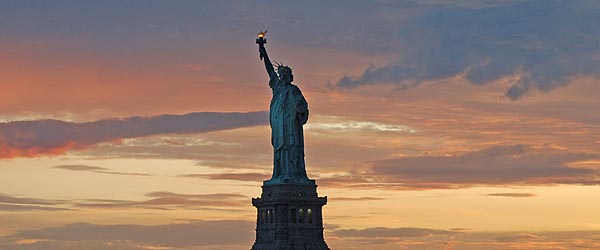 New York is the city you make your own, and it can be anything you'd like. This is the shining beacon signalling home for people from all over the world, and America, and they still show up here after all this time to build a new and better life.
If you'd like your visit to New York to have a cultural focus, try starting out at the Metropolitan Museum of Art or the Native American Museum. Should you rather relax in the park, Central Park is around the corner from the Met.
For a more authentically urban New York experience, visit Spanish Harlem or the Lower East Side (where you can visit the Tenement Museum). More upscale experiences can be had in Greenwich Village or SoHo.
Food is an experience in New York, as the Jewish influences are everywhere, and nowhere done better. The corner deli's will have a raft of tasty bagels with fillings, hot bottom-less cups of coffee, and fantastic pastries. More Italian in origin, the New York style pizza is world famous, with an unrivalled thin crust and piled high with toppings.
Then of course, there are all the sights we all know of: The Statue of Liberty, Empire State Building, MoMA, and many, many more. One thing's for sure, you won't be bored in the Big Apple.