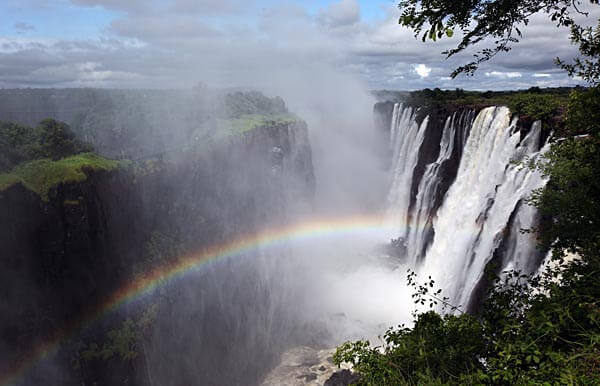 The Victoria Falls are described as the largest waterfalls in the world. They are certainly the most famous and the most impressive. They are located in between Zimbabwe and Zambia on the Zambezi River. It is possible to see them in a range of interesting moods, depending on the time of year that you make your visit.
The flood season in this area is at its highest in April and diminishes in May. The rainy season spans November to April. You will not be able to see most of the rock face and the bottom of the waterfall during the flood season, as these will be covered in mists which bring a mysterious beauty all of their own. A rainbow can be seen above the waterfalls and in moonlight this changes to a moonbow, which is a particularly interesting feature.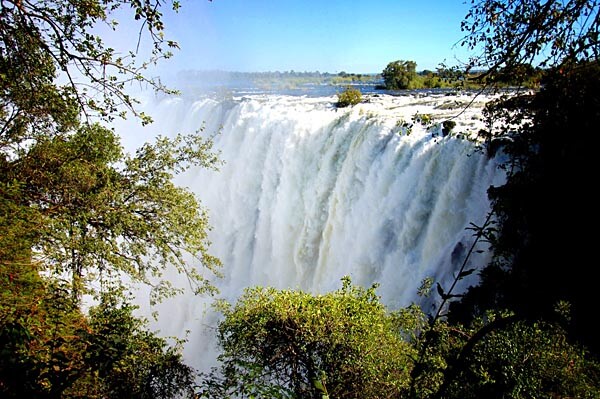 In the dry season you will be able to explore more of the area around the waterfall. You can walk much closer to the foot of the Falls and in some places it may be possible to cross the river, although it is important to take advice and be sure that this is safe before you try. At this time of the year you will find that you can see far more of the rock face as about half of it can become dry at this time, so if you want to explore the area more thoroughly, then this is the time of year to choose.
Advertisements:



Whatever season you visit the Victoria Falls you will be glad you made your visit as they have a unique and timeless appeal, a magical magnificence that you will not experience at any other waterfall in the world.
Photos by * hiro008 (1) and tonymz (2) on flickr
You should follow me on twitter here.