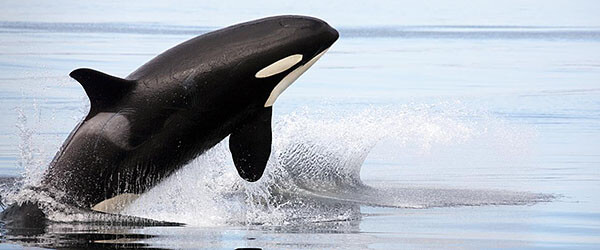 Fancy a guaranteed white Christmas this year? Like the sound of massive expanses of pure white scenery, dotted with tremendous mountain ranges and sparkling glaziers? Want to learn of brush up on your skiing or snowboarding skill in one of the top winter holiday destinations in the world?
If you answered 'YES!' to any of the above then Alaska is most definitely your next holiday destination.
Advertisements:



Below we have compiled a list of the best things to do, whilst visiting the ultimate winter wonderland!
Whale watching
Fancy spotting some of Alaska's most treasured wildlife? Thousands of the Humpback whales travel up to the Alaskan Gulf each summer to feed in its bountiful waters. This obviously draws many people to the area to try and capture a look at these magnificent creatures. But be quick, as they only come up for air every 30-45 minutes or so, before descending back down to their murky depths. Truly a wonder for anyone who is a lover of these animals!
Winter hiking
If you want to walk through some of North America's most stunning and spectacular scenery, Alaska is the place to do it! Such places of beauty as Wonder Lake, Mount Mc Kinley and the Lion's Head will present you with breath-taking views all over this awe-inspiring state. Early morning walks are very popular here, as watching the sunrise with the backdrop of the mountains is something everybody should at least experience once in their lifetime.
Kayaking and rafting
For the more adventurous among you, Alaska is an amazing place to indulge your risk taking side with kayaking and rafting around it's plethora of lakes. Tumble down it's white water rapids and cruise along it's glorious stretches of untouched forest. There are many tour operators and guides available to show you the best Alaska has to offer in the kayaking department.
Skiing and snowboarding
Along with lots of major skiing and snowboarding completion being held here, you'll be able to take full advantage of the vast number of slops and runs many of Alaska's resorts have on offer. Many of the slopes range in all levels of experience so if you're just a beginner or want to set yourself a real challenge, you'll be more than satisfied when vacationing in Alaska.
If you're looking to go on an action packed holiday with a difference this year and to do something that is a bit different than the norm – what better way to break the usual trend than to spend your next vacation in beautiful Alaska? The scenery here alone, will have you falling in love with the place - snow-capped mountains, vast roaring rivers and acres of pine forest surrounding you wherever you go.
Truly, the best retreat for anyone seeking some real adventure!
Photo by Christopher Michel on flickr
You should follow me on twitter here.