Introduction to Chefchaouen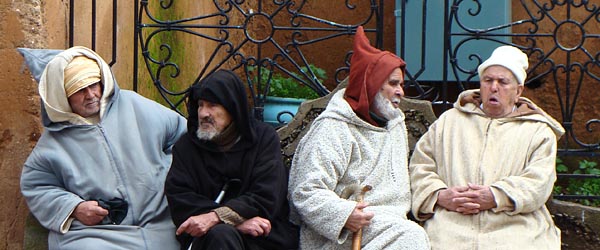 Chefchaouen is a beautiful city set against the backdrop of twin mountain peaks. It is one of the prettiest cities of Morocco and it offers lots in natural beauty and laid back lifestyle, so plan a trip and savor the delights. You can explore the medina in peace as you weave through cobbled alleys that take you past lovely white-washed homes with a powder-blue accents and ochre-tiled roofs and ends up at the large open square where you can taste the local delicacies. The medina is a visual delight for those interested in Moorish architecture with its arches, arcades and porches.
There are other places worth visiting like Outa el-Hammam, which is most definitely the center of all activities in Chefchaouen. It is more a clearing between the houses than a town square. Also do visit the early 18th century Kasbah built by Moulay Ismail, and the town's Grand Mosque. You can also visit the Spanish Mosque, which is in ruins now, and get a spectacular view of the Rif mountain range, green fields and blue sky. Be prepared for a 45-minute uphill walk if you decide to visit the Spanish Mosque.
Photo by rytc on flickr