Introduction to Granada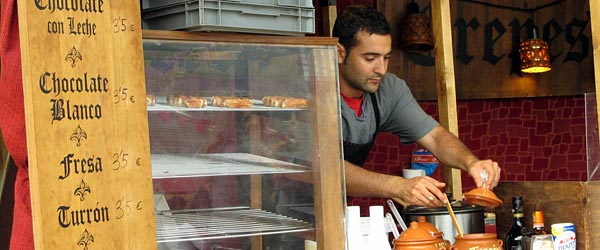 Granada is a wonderful location for a vacation in Southern Spain. It is a medium sized city located in Granada Province in Andalucia, Spain. The city has many tourist attractions that are within walking distance of the center of the city. If you are going to the Alhambra and the Arabic quarter it is best to take a bus because the walk is steep.
While in the city make sure you visit as many of the wonderful places as you can such as the Catedral de Granada, a 16th century cathedral containing the tombs of Ferdinand and Isabella.
Visit El Albayzin, an ancient Arab neighborhood with houses dating back to the 14th century and winding streets. Don't miss the El Carmen de los Martires, which is a palace with beautiful botanical gardens to stroll through and Elvira's Gate, which was the principal gate to the old city. La Alhambra, a palace, citadel, fortress and home of the Nasrid sultans should be seen with its beautiful fountains and gardens. The list is much longer than this and can keep you busy for days on end in Granada.
Restaurants abound serving all types of food from Spanish dishes to Arab to American foods. You will so find drinking establishments for you relaxation and night life. Hotels are also plentiful in Granada for every price range.
You can get to Granada by plane, train, bus or auto.
Spend you next well-deserved vacation in Granada, Spain. It will be something you will never forget.
Photo by Landalauths on flickr