Getting to and around in Naples
Naples is in the region of Campania in Southern Italy, about 2-hours south of Rome. It sits on the coast on the northern edge of the Bay of Naples, one of the most beautiful bays in Italy. Its harbor is the most important port in Southern Italy.
Getting to Naples
Naples is the main transportation hub for southern Italy with several major train lines. The train and bus stations are in the huge Piazza Garibaldi, on the eastern side of Naples. Naples has an airport, Aeroporto Capodichino, with flights to other parts of Italy and to Europe. A bus connects the airport with Piazza Garibaldi. Ferries and hydrofoils run from Naple's Molo Beverello to the islands of Capri, Ischia, Procida, and Sardinia.
Local transport in Naples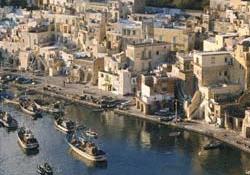 Naples has good public transportation and lots of traffic problems so it's best to avoid having a car in Naples. Naples has a large but crowded bus network, trams, a subway, funiculars, and a suburban train line, the Ferrovia Circumvesuviana, that will get you to Herculaneum, Pompeii, and Sorrento.
Nothing yet!
There aren't any articles written for this location yet. If you have a travel story, advice, or would like to write about a sight, venue, or event here, please get in touch via: